Blockchain and Crypto in 2018
Did We Survive?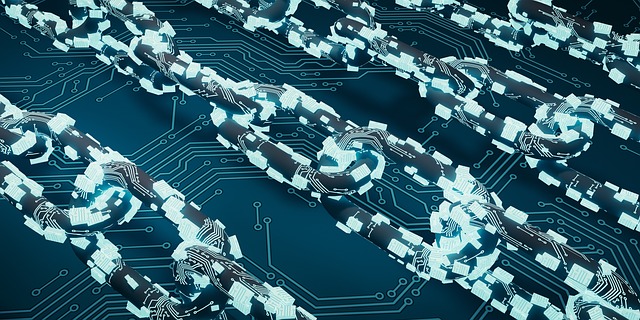 Dear reader, if you are taking an interest in this article, that probably means that you have somehow survived the prolonged bear market that has been everpresent during 2018.
Congratulations, because Bitcoin (BTC) has shown no mercy for investors while the price plummeted from the all-time high of $20,000 towards the year's lows of around $3,200.
However, even though prices of cryptocurrencies have been nothing short of disappointing, there have been other events that have, some more than others, helped to paint 2018 in a slightly brighter color.
USA: Security – not a security
Last year, the US official stance towards cryptocurrencies was mainly revealed as skeptical.
More than a few ICOs were completely shut down for selling unregistered securities, and their operators forced to return the funds raised.
Still, there were some positives, because who knows what would have happened if Bitcoin and Ethereum (ETH) were ruled to be securities by the US SEC in June.
Meanwhile, the same SEC postponed the decision to allow or not Bitcoin ETFs (Exchange Traded Funds) and BTC futures a few times, so we are still waiting to hear their final decision in 2019.
The year of stablecoins
During the times of struggle in the cryptocurrency market, one of the safe havens for traders is transferring funds into stablecoin as they provide the safety other digital currencies cannot.
The biggest US-based cryptocurrency exchange, Coinbase, established a partnership with Circle to list the first stablecoin on their platform, USDC.
When we talk about stablecoins, due to the lack of profits from BTC and Alts, stablecoins have slowly crawled their way into the spotlight of the cryptocurrency audience, and we got a number of new, interesting ones, like Dai which is backed by users Ether despite leaning on the price of US dollar.
Major exchanges also took more notice of stablecoins in 2018
Binance made a detached USD stablecoin market, where users can decide which one they'll use, while Bitfinex listed a total of six stables to allow maximum flexibility to their customers and let them choose whichever they prefer.
Let's hope we won't need them as much in 2019, though.
Ethereum's major changes, Ripple changes banking
As we mentioned Ethereum, the project announced some significant changes in 2018 as the time for the switch to the Proof-of-Stake (PoS) consensus reaching mechanism and Constantinople upgrade are drawing nearer.
In the meantime, towards the end of 2018, the new honorary doctorate awardee, Vitalik Buterin, found himself in the center of controversy when his announcement that he no longer believes in Proof-of-Work (PoW) triggered an avalanche of reactions.
A well-known Bitcoin developer, Jimmy Song took it pretty hard as he decided to take to Twitter to discuss the issue with the young leader of the Ethereum Foundation.
Another, ever controversial top 5 cryptocurrency project, Ripple, doesn't share Ethereum's problems as their plans to take over the fintech business are going pretty well despite the negative market sentiment.
In September, the company announced that their prime product, RippleNet is being used by more than a hundred financial institutions on six continents, with a top 10 US bank, PNC among them.
A good year for the blockchain technology
Despite its dark side, 2018 was a good year for the technology behind cryptocurrencies in general.
As we already mentioned the biggest smart contract platform, it would be unfair not to mention that its supposed "killer", EOS was launched in June. The launch, however, didn't pass without the decent amount of controversy as the voting process for 21 block producer positions was carried out extremely slow, and Bitfinex was accused of using its customers' funds to buy themselves a block producer position.
Some of the most formidable results are those of VeChain, which signed a partnership with the Norwegian shipping giant, DNV GL. Just to mention, the Norwegian royal couple participated in the ceremony as witnesses to the signing.
2018 was also kind to IOTA, which is now effectively working with two of the most important automotive firms in the world, German Volkswagen, and Audi along with collaboration with Bosch.
Petro is unleashed
In South America, the Venezuelan government and the country's president, Nicolás Maduro launched the first government-issued cryptocurrency Initial Coin Offering in history in November.
Maduro's move was and still is criticized by the community as Petro isn't enjoying much confidence from cryptocurrency enthusiasts around the world.
EU drawing nearer to crypto friendliness
The blockchain technology and digital assets, although not supported by a universal set of regulations in the European Union, continued to be recognized as important by governments of dominant European countries during the last year.
One such is France, whose Minister of Finance proposed a special pro-crypto/ICO set of laws to regulate cryptocurrencies in the country named Plan d'Action pour la Croissance et la Transformation des Entreprises (PACTE), which marked a new, more positive stance towards cryptocurrencies.
French crypto revolution was well on its way as the first Blockchain Day was organized in Paris in October.
While France is catching the train, some smaller European countries were on board already.
The example of Malta, which is continuing to lure in some formidable names in the cryptosphere with their crypto-heaven policy, is one of the most positive moves of the year.
The world's biggest cryptocurrency exchange, Binance, also didn't fail to recognize the opportunity to use the new crypto el Dorado and transferred their operation to this small Mediterranean island state at the end of the summer last year.
The soap opera fork
The end of the year was definitely marked by the negative emotions surrounding the Bitcoin Cash (BCH) hard fork, which was encompassed by the high level of controversy.
The two camps didn't hesitate to take it to social networks to settle their differences, with the used-to-be "Bitcoin Jesus" for Bitcoin ABC, Roger Ver, and "fake Satoshi", Craig Wright for Bitcoin SV (Satoshi Vision) playing leading roles in "The clash of geeks" soap opera.
2018 introduced blockchain and crypto to sports
It is important to mention that the last year, despite being announced as the year of broader adoption of cryptocurrencies, didn't provide the expected results.
However, the world of professional sports started to embrace cryptocurrencies and the blockchain technology as some of the most known stars, like Kobe Bryant, Floyd Mayweather Jr., Lionel Messi, and others got involved in various projects, and even some clubs were bought with cryptocurrencies.
A few football clubs from the English Premier Division were sponsored by blockchain-related projects, and Juventus and PSG issued their own cryptocurrency tokens.
More than $1 billion cryptocurrencies stolen
2018 didn't deal with the industry's burning issue – hacker's attacks.
During the last 365 days, more than $1 billion worth of cryptocurrencies were stolen by hackers, who were mainly targeting various exchange platforms.
The most notable attack was the one on Coincheck, during which $530 million was stolen. Not less worrying were attacks on BitGrail ($195 million), Japan's Zaif (approximately $60 million), and South Korean Coinrail (over $40 million) and Bithumb (over $30 million).
What to expect?
Although it didn't bring us the ultimate adoption of cryptocurrencies, 2018 can be viewed as a turning point for blockchain as it clearly demonstrated the disrupting potential of the new technology in various industries.
Still, the future hangs in balance, especially with some of the biggest markets in the world insecure how to approach cryptocurrencies and crypto regulation. Therefore, at least until the US SEC decides on BTC ETFs and futures, that insecurity will carry on during the first fiscal quarter of 2019.
Due to that insecurity, Bitcoin price predictions are far from unanimous.
While the well-known investor, Mike Novogratz and the CEO of BitPay, Sonny Singh predict that Bitcoin will reach its all-time high of $20,000 again in 2019, the founder of Bitcoin Cash and now the representative of Bitcoin SV, Calvin Ayre revealed his belief that Bitcoin's technology is obsolete, and will, therefore, drop to $0 during 2019.
Be that as it may, one thing is certain – the price rollercoaster will go on.
To what end?
The author of these lines isn't very proficient at predictions, but his opinion is that 2018 made clear that the cryptocurrency industry massively failed in self-regulation. Now, due to the inability to show maturity, blockchain and cryptocurrencies have to wait for governments to patch punctures caused by many scammy and unfinished projects, which are continually bringing the level of trust towards digital assets down.
Bitcoin and Altcoins, previously being viewed as a means of payment, until 2019, definitely failed to provide better micropayment platform than the traditional technology and are now considered to be a good "store of value".
Looking at 2018, this store of value also massively failed to produce profit, so it is highly debatable if we can call cryptocurrencies that at all.
One thing is sure, though. The blockchain, as the technology, is here to stay.
Cryptocurrencies, as just a feature of the new technology, still have a long way to go.
To all our readers, we wish you a happy and successful new year!