PNC Bank is Another One to Use Ripple Technology
Ripple - the Prime Banking Blockchain Solution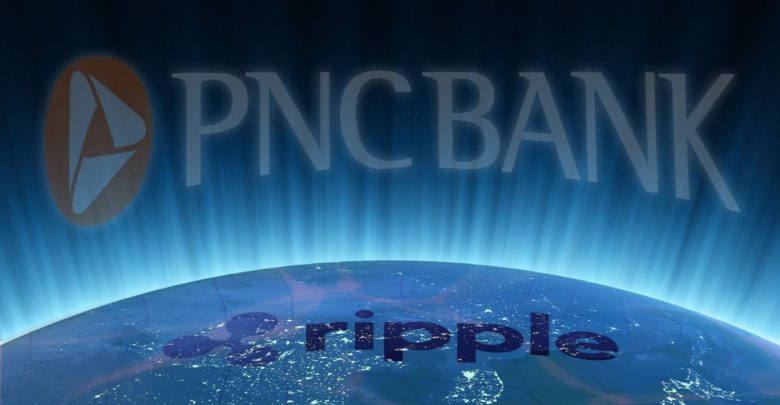 The blockchain technology is changing the banking business, and Ripple is at the forefront of the blockchain-based banking solutions.
Another confirmation of that came today through the announcement published on Ripple's official website, which stated that a top 10 US bank, PNC will use the Ripple technology.
Ripple Spearheading the Blockchain-Based Banking
This is not the first such implementation of Ripple's blockchain, but just another in the long line of partnerships.
The list  is long, therefore we are going to name just a few of them:
American Express

Banco Bilbao Vizcaya Argentaria (BBVA)

Canadian Imperial Bank of Commerce (CIBC)

CBW Bank

Mitsubishi UFJ Financial Group (MUFG)

Mizuho Financial Group (MHFG)

National Australia Bank (NAB)

National Bank of Abu Dhabi (NBAD)

ReiseBank

Royal Bank of Canada (RBC)

Santander

Shanghai Huarui Bank (SHRB)

Siam Commercial Bank (SCB)

Skandinaviska Enskilda Banken AB (SEB)

UBS

UniCredit Group
Financial institutions experimenting with Ripple's technology can be counted in hundreds.
PNC to Use Ripple for Cross-Border Payments
According to the Ripple website, PNC Bank, which has more than 8 million customers and retail branches in 19 states, joined RippleNet to utilize its technology for real-time cross-border payments.
"Now, a commercial client in Pennsylvania receiving a payment from a UK buyer will be able to receive payments against their invoices instantly, transforming the way they manage their accounts receivable and allowing them to better manage their working capital," reads the announcement.
Ripple – A Real Use-Case Blockchain
Ripple recently differentiated its product from their cryptocurrency, XRP, which was looked upon as a form of betrayal by the part of the crypto community.
There have always been a lot of libertarian-minded individuals criticizing Ripple for its focus on improving the banking system. Even the accusations about the higher degree of centralization of the Ripple Labs have been shot Ripple's way more than often.
One can accuse Ripple of many things, but certainly not of being unsuccessful.
Ripple is, as we can see from the long list of partnerships, one of the blockchain platforms with the most real-world use cases, which is still a rarity in the blockchain industry.
And this latest example is just a confirmation of that success.
Ripple is Covering Six Continents
"The addition of a top U.S. bank like PNC on RippleNet fuels the network's positive momentum," declares Ripple.com, and the momentum is definitely there.
According to the company, RippleNet has grown to more than 100 financial institutions.
It continues to expand each month exponentially as RippleNet has already expanded its reach to over 40 countries and six continents.
Related post: