We are hiring !
Get your dream job, join Blockchain Land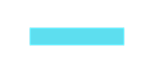 Are you an enthusiast, a skilled writer and passionate for blockchain and crypto? At the Blockchain Land, we are always looking for lovely and talented applicants, so find your opportunity. If you are interested in creating (always), learning (sometimes) and play with limits (often), you may be the right person for us. 
Founded in 2018, and like a lot of start-ups, we have a lot to offer. Fostered in a highly dynamic environment, we can humbly admit that we are a team of very sympathetic people. Things aren't only moving fast in the blockchain world, but also here. Therefore, as a fast growing Paris-based company, looking for talents to grow our team to take our company and content to the next level.
We are open to receiving proposals, so if you think you have what it takes, send us your resume and a sample of your work at hello@theblockchain-group.com
Check all the vacant positions in the Blockchain Group
Get in touch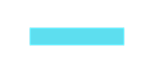 There are plenty ways of working with us. We are proactively seeking for crypto-enthusiast and work tirelessly to make the Blockchain Land a reliable and relevant source of information about the Blockchain. The purpose of this website is to offer the latest news, in-depth pieces and beginners guides to everyone. If you want to participate, from all editorial to advertising, do not hesitate to reach out.
Pssssst, we propose several format and packages for advertisement, from mobile formats to standard IAB formats, newsletter and event partnerships.
For more info, write us at hello@theblockchain-group.com