Power Ledger Successfully Trials P2P Energy Trade in Japan
The platform enables solar energy producers to pay in cryptocurrency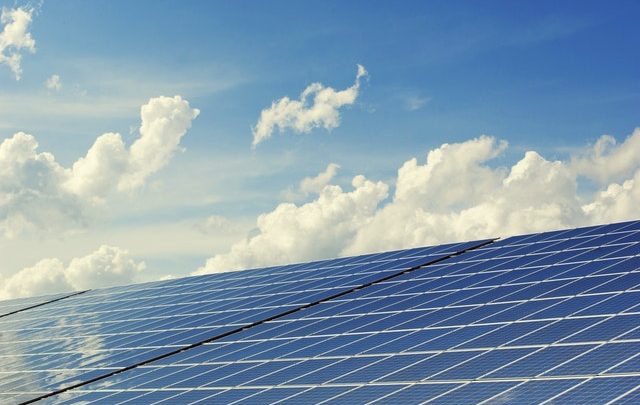 According to a press release, Power Ledger has completed a trial of a blockchain-based peer-to-peer (P2P) platform with Kansai Electric Power CO (KEPCO), Japan's second-largest utility company.
The trial took place in Osaka, one of Japan's largest cities and lasted for five months. It reportedly completed a P2P post-FIT (Feed-in-Tariff) surplus power transaction anonymously and automatically. The endeavor entailed balancing between local producers of solar power and the consumers, successfully meeting the trading needs of the local grid.
Settlements were made with cryptocurrencies, irrespective of the fluctuations in customer demands and PV generation. This proved that the technology deployed by Power Ledger is capable of autonomously handling complex energy trades in ever-changing networks. Also, the system can be used in detached houses, condominiums and micro-grids.
Fumiaki Ishida, KEPCO's representative general manager, said:
"Although there are still many challenges like amendments of relevant laws for commercialization, Power Ledger's product presents significant opportunities for prosumers to sell their excessive energy at more advantageous prices and for consumers to buy it at more affordable prices."
What is the FIT modem, and how will the trial help?
The trial is of particular importance since Japan is expecting a slash of the FIT, which threatens to shock the Japanese solar power market. The model was introduced as a subsidy program in 2012 to promote the use of renewable energy.
Energy companies had to buy solar power at higher-than-market rates, which resulted in a burden of ¥10 trillion ($92.8 billion) passed down to the Japanese public. Japanese citizens have spent more than $92.8 billion since the introduction of the tariff.
Although Japan has a current solar capacity of 40 GW, it is expected to witness a steep fall in October 2019. The government will transition to a competitive pricing model for installations above 50-100 kW. Reportedly, many of these could be outpriced by the sudden revenue decrease.
This is because the first tranche of FIT customers who adopted this model, led by the Ministry of Economy, Trade, and Industry of Japan in 2009, will become ineligible to receive the FIT. These companies will now be dependent on energy companies who will set the buying price for excess energy.
Power Ledger and KEPCO's trial could serve as a viable alternative to the FIT model by providing solar power owners with faster payback options and lessening the impact of this new policy.
According to a case study, this change will impact 500,000 FIT customers, and this number is soon going to escalate per year by 200,000 additional customers. Power Ledger claims that if this was trial was conducted on a larger scale, Japan's users could have easily saved $18.5 billion in 2019 alone!
More about Power Ledger
David Martin, Power Ledger Managing Director, attributed the successful outcome of the trial to the previous work they've across the world. They've been developing their technology in Australia, the United States and Thailand.
Power Ledger is based in Australia. Since 2016, they've been using blockchain technology to enable energy trading and make markets more efficient. They've been making headlines thanks to their technology which allows energy-generating customers to monetize their renewable energy through a blockchain-based P2P platform.