2019 – The Year of Stablecoins?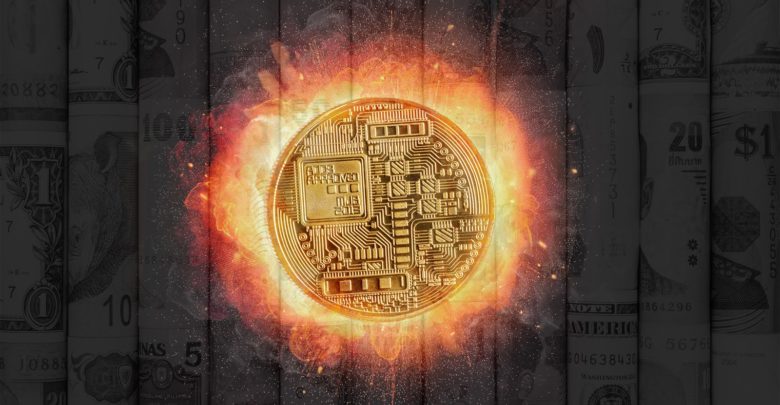 Stablecoins' prices lean on the value of fiat currency their developers decided to back them with. At the moment, US dollar backed stable cryptocurrencies dominate the market, such as Tether (USD), which provides us shelter against the bear market situations and high volatility of cryptocurrencies since 2014.
In this seemingly everlasting negative market sentiment, many investors are seeking refuge in stable cryptocurrencies as they provide the security needed to preserve value and a quick way to re-invest when the opportunity arises.
Considering that, we can fully understand the tidal wave of stablecoin options we have been washed by recently, and it is now, more than ever, important to know more about these cryptocurrencies.
Therefore, we are going to lead you through the story of stablecoins and fill you in on some of the crucial facts and details about the past and present, that you need to know if you want to successfully juggle through the crypto space.
A bit of history
As mentioned, early on in the cryptocurrency market, we had only one option of stablecoin in the form of USDT, which uses the Omni protocol that sits on top of Bitcoin's (BTC) blockchain, and it suffered all the child's diseases that such pioneering projects may encounter. 
It is pegged to the most prominent, but also the slowest blockchain in the industry. Secondly, until the date, investors can't be sure what is backing all these Tethers that are being traded on various exchanges as the only proof ever presented was the letter of Deltec Bank and Trust Limited, confirming only that the overall value of their portfolio was equal to stablecoins issued by the company.
To simplify, the bank explicitly states that Tether has its stablecoins entirely backed by some assets, but we can't know if they are backed by the actual US dollar, or some other assets like stocks, gold, bonds, etc., which can also devalue and not be able to back USDT anymore.
Rising competition
That presented the chance for aspiring competitors to launch their own versions of stablecoins with the proven backing by the exact amount of the US dollar on the bank account.
Currently, there are six main US dollar backed stable cryptocurrencies on the market:
Tether (USDT)

TrueUSD (TUSD)

USDc (USDC)

Paxos (PAX)

Dai Stablecoin (DAI)

Gemini USD (GUSD)
Gemini, Paxos, and USDC all presented proof of the sufficient bank balance to back all their stablecoins in circulation, with the report of the independent accounting firms. For example, the last one to do it was USDC, who published the official statement from Grant Thornton, clearly stating that at the time of their examination, there were 127,408,827 USDC tokens in circulation, which were indeed backed by $127,412,240.89 held in custody on October 31st.
Even though the accounting firm also disclosed that the statement wasn't the full audit, it is a step towards the full transparency.
There is also an interesting case of DAI, which is leaning on the price of the US dollar but is, in fact, backed by Ether (ETH) of users who lock it to issue Dai Stablecoins. The complicated but logical mechanism of Dai's stability is, however, a topic for another article.
Stablecoins and exchanges
Some exchanges, such as the biggest one in the world, Binance, only list the offered stablecoin options, while others tend to develop their own stable cryptocurrencies, like the Winklevoss brothers' Gemini crypto exchange.
However, not all exchanges which list 3rd party stablecoins do that in the same way.
Recently, Bitfinex, along with its sister-exchange, Ethfinex, decided to list all of the six most-traded ones on their platforms and let users choose which one they'll use, even though GUSD is being issued by their rival, Gemini. Mentioned Binance is taking a more cautious approach as they wait to see if there is enough demand for a listing before taking action. So at the moment, Binance has only USDT and PAX in their USDⓈ stablecoin market.
Earlier this year, even the US-based Coinbase, mostly known to be a fiat-crypto exchange giant, decided to list the first stablecoin on their platform. Their addition of Circle's USDC brought an enormous amount of liquidity to the stablecoin, whose market capitalization went from $24 billion to $188 billion in a little more than a month.
A growing market full of opportunities (for those with deeper pockets)
Since stablecoins can represent many kinds of assets, we can expect the rising market to grow further, and more exchanges are listing more than one stablecoin on their platforms.
There is a great opportunity for institutional investors or some individuals with more funds looming on the horizon with the current state of the market. Some of our readers may have already noticed that even stablecoins also have some minimal price fluctuation against the fiat currency.
That micro-volatility can be utilized for arbitrage by those who have access to more substantial sums of money as they can buy the stablecoin at $0.98 only to sell it when it slightly breaches the 1:1 ratio, profiting from the slender price difference and repeating the process all over again.
Buying 10 million stablecoins would cost $9.8 million at $0.98. Selling all those stablecoins at the 1:1 ratio against USD would, therefore, mean that the person doing the arbitrage would make a hefty profit of $200,000.
Centralized
The thing that could be worrying for all those decentralization enthusiasts is the fact that all these stablecoins are issued by centralized entities who have the power to control their cryptocurrency, but also the obligation to back it up with sufficient equivalent of fiat in their bank account.
At the moment, stablecoins representing the value of the US dollar are dominating the stablecoin market. However, in time, other fiat currencies are bound to have their piece of the pie, and it will be interesting to see what will happen when native currencies of some bigger markets, such as China or EU, start getting more of their own stablecoin counterparts.
Anyhow, if the bear market extends deep into 2019, stablecoins will remain more pivotal than ever. But if the market recovers, and Bitcoin, along with those choked up altcoins, regains the momentum it had in 2017, stable cryptocurrencies will once again become second-grade digital assets. At least until the next correction…