Juventus Football Club and Socios Launch an Official Fan Token
Football is Neck-Deep in Crypto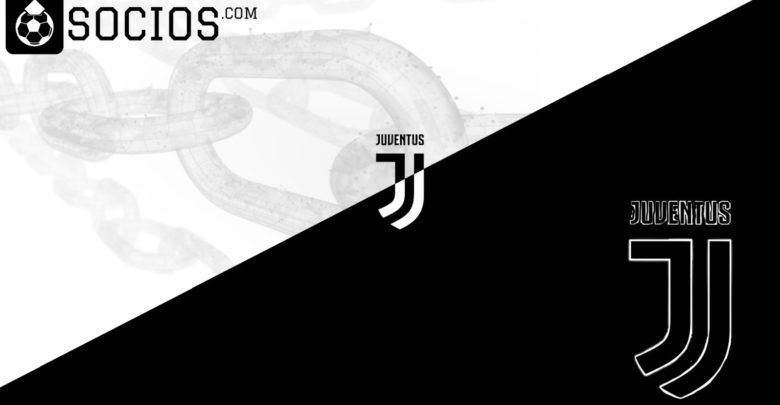 On Monday, September 24th, the official Socios.com Medium channel read that they have launched an official Juventus Fan Token.
Juventus – One of the Biggest Football Clubs in the World
Founded on November 1st, 1897 (121 years ago), Juventus is the most successful Italian football club.
La Vecchia Signora (The Old Lady), as the fans like to call their club, has more than 340 million supporters worldwide, which is a gigantic number of fans to take care of.
Juventus won the Italian Serie A 34 times, Champions League (European Cup) two times, UEFA Cup 3 times. It has two European super and Intercontinental cups in its display cases.
Every season, The Zebras from Turin generate approximately $400 million in revenue (the report from June 2018, reads $442 million), which puts them into the 8th spot, according to Forbes.
Now, the great club of Juventus is looking to give something back to its fans.
A Fan Involvement Token
According to the Socios' official report, the Juventus Official Fan Token is issued to make the fans' voice heard.
"Juventus Official Fan Token will evolve the Club's global fan engagement strategy and expand their global audience, in particular, bringing millions of fans that are based outside of Europe closer to the real fan experience," stated the announcement.
Juventus' fans will be able to acquire tokens from Q1 2019 through a Fan Token Offering (FTO), which will give them a chance to participate in mobile voting and polling platform.
Socios' Plans are Much Bigger
"As one of the biggest and most successful football clubs in the world, I am delighted that Juventus has chosen to work with Socios.com and to seek the rewards that our innovative blockchain technology has to offer," Alexandre Dreyfus, CEO and the Founder of Socios.com stated enthusiastically.
Furthermore, he added that his company's aim is to onboard more than 50 football clubs, and revealed that they hope to inject an additional $300 million into the sports economy over the next few years.
"We have started at the very top, with some of the biggest names in football," Dreyfus said, "And our ambition is to build the world's biggest global football community and marketplace for football fans alongside demonstrating that blockchain and cryptocurrency is the trusted technology of the mainstream," he concluded unveiling his vision.
The Explanation is Vague
Despite calling it tradable, Socios.com failed to explain where will the Juventus Official Fan Token be listed.
Furthermore, the technology behind one such fan-based cryptocurrency remained under the question mark as Socios didn't explain where will the token reside if it uses the blockchain technology.
Football Diggs Blockchain
Nevertheless, as clubs don't get much bigger than Juventus, we can deduce that 2018 brought us a big breakthrough when the football-crypto relationship is concerned.
UEFA already used blockchain technology on several occasions, clubs are being bought in crypto, and partnerships are signed in the most significant football leagues in the world.
When we look at the booming financial aspect of football, there are rare industries that can help the crypto-adoption more than "the most important unimportant thing in the world."