Why Are Governments Across the World Skeptical About Cryptos?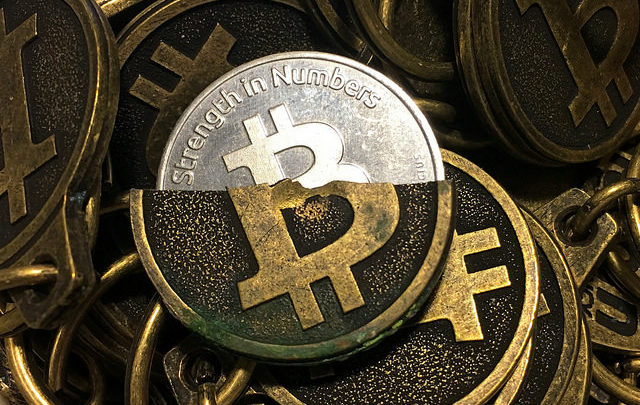 The Blockchain Land has covered the adoption and the bans of cryptocurrencies across the world. On one hand, China has positioned itself against the digital currency, but it is keen to invest in blockchain technology. Most recently, Vietnam also introduced a ban on cryptocurrencies. Yet, countries such as Switzerland, Malta, Australia, and Thailand seem eager to adopt and regulate cryptos.
The question is: why are governments still doubtful about cryptocurrencies? The reluctance to accept them is directly linked to the claim that it lacks a central authority. A cryptocurrency is based on the blockchain technology, thus decentralisation is at its core. One can also link the adoption of cryptocurrencies the the country's form of government, therefore, the lack of control and regulation over the digital currency can pose an issue.
To understand this better, let's dig deeper.
What is Fiat Currency?
Put simply, fiat currency is a currency which is valuable only because our government says so. This means that tangible assets do not support these currencies. Thus, people cannot return their money to the government itself and ask them for a bar of silver, or a pack of cigarettes in return.
If in a case you want gold, silver or a bottle of wine, you need to exchange your fiat currency with an individual or business who has the item you are looking for.
How Does a Fiat Currency Provide Control to the Government?
Fiat currencies are legal because a government issues them, and can control them through monetary policy put in place. It allows the tracking of currency movement, which serves multiple purposes, from determining where it goes and who is benefiting from it, to tracking criminal activity.
However, when a non-government body launches its own currency, the government loses fiscal control, which is seen as the potential source of (negative) impacts.
The Fiscal Policy
As a part of their fiscal policy, governments around the world restrict and increase the flow of money circulating in the economy, aiming to generate jobs, avoid inflation and recession, and stimulate investment and to exercise control over the currency.
Banking
Therefore, Bitcoin, the largest digital currency out there with the widest adoption, can be seen as a threat to governments and to the banking system. This is because the currency is created on computers and miners can simply use the power of their computers to solve algorithms and earn money which is stored digitally.
The governments that are skeptical of cryptocurrencies fear that if there is a mass adoption of Bitcoin, the entire banking system will cripple. That is due to the interdependence created between a ruling government body and a central bank, which is responsible for the backbone of a country's banking system, which may not react well to the introduction of digital currencies alongside the use of fiat currency.
Let us expose the reasoning behind this skepticism: Without banks, how will you earn interest on your savings? How will you get a mortgage on your home? Who will be there to help you out when a technical glitch happens during a transaction? Undoubtedly, there are a lot of events when the banking system has let us down, but at the end of the day, cryptocurrencies can be seen as a villain that poses to put banks out of order, making it unnecessary to money transactions.
Banking sector generates a lot of jobs. If banks disappear someday in the future, a lot of people would become jobless and the money transfer business wouldn't vanish – they would migrate to online digital currencies exchange platforms.
Thus, the question the governments are posing and that we should also ask ourselves: are cryptocurrencies really a threat to the economic development of a country?
Crime
Another challenge put forward by the adoption of cryptocurrencies is the risk of increasing crime. Whilst crypto enthusiast may not agree, governments remain skeptical of digital currencies because it is thought to enable crime, such as terrorist activity and money laundering actions.
The Final Word
We are not here to put the cryptocurrencies including Bitcoin and cryptocurrencies in a bad light. We are highly positive about their use and the way they have revolutionized various industries. But it is also crucial to address the challenges and issues its decentralized nature may pose.
UN Chief of Cybercrime believes the same, and considers the newly developed technologies like blockchain useful but also feels that criminals might exploit them for their motives.
It would not be wrong to say that cryptocurrencies are here to stay and you can widely use it for buying things online from hundreds of businesses. However, the acceptance of what we don't truly understand is always difficult. Being able to adapt is crucial to the development and adoption of blockchain technology, which is showing itself to be more useful than threatening.
Image credit: BTC Keychain
Related post:
Union Bank AG of Liechtenstein to Launch Security Token and Stable Coin