Bakkt Begins User Testing For Its Bitcoin Futures Contracts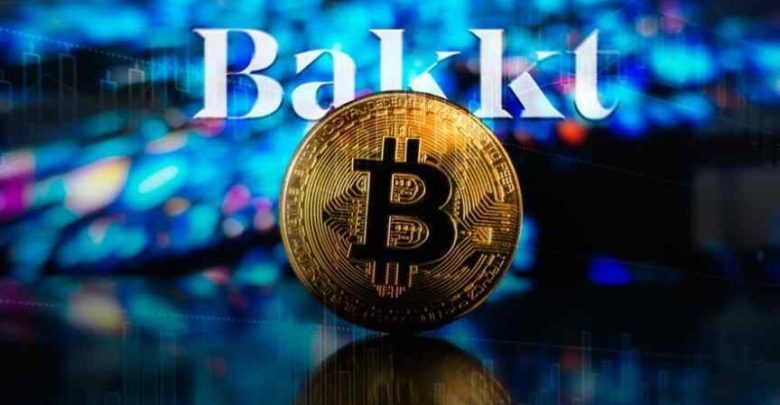 Following hypes and delays, Bakkt has begun user acceptance testing for Bitcoin daily and monthly futures contracts. 
Announced on Twitter yesterday, the subsidiary of the Intercontinental Exchange (ICE) began testing the delivery of BTC futures with "participants from around the world." 
Today kicks off user acceptance testing @ICE_Markets for the Bakkt Bitcoin Daily & Monthly Futures contracts

Testing is proceeding as planned with participants from around the world

— Bakkt (@Bakkt) July 22, 2019
The company announced in a blog post on June 13th. On the occasion, Chief Operating Officer, Adam White, said: 
"On July 22nd, two days after Apollo 11's 50th anniversary, Bakkt will initiate user acceptance testing for its bitcoin futures listed and traded at ICE Futures U.S. and cleared at ICE Clear US."
Institutional participation to be boosted
'Futures' represent an agreement to buy or sell an asset on a specific future date, at a particular price. This represents a risk management tool highly important in the volatile crypto market. Because futures are regulated, previously skeptical investors might feel more confident to invest. Futures also bring more liquidity to the market, making trade assets easier and lucrative. 
This isn't an entirely new concept, however. Since 2017, two major American regulated exchanges, the Chicago Mercantile Exchange (CME) and the Chicago Board Options Exchange (CBOE), have been trading BTC futures. The difference is that CME and CBOE's offers are settled in cash. 
According to White, the introduction of Bitcoin futures will be a stepping stone, heralding more institutional participation in cryptocurrency markets. This is because, unlike other contracts, Bakkt's will be physically redeemable in Bitcoin, rather than fiat currency. In other others, this means that all profitable trades are paid out with actual Bitcoin, instead of a sum of money in the equivalent amount.
"This is no small step. This launch will usher in a new standard for accessing crypto markets. Compared to other markets, institutional participation in crypto remains constrained due to limitations like market infrastructure and regulatory certainty."
Evidence suggests that there's strong institutional demand. The CME showed data on April 4th that showed $563 million in volume, while the top 10 crypto exchanges were traded at the time $685 million. Another record for the month of May: the average daily volume went up 27 percent from April levels. This is seen as a demand for Bitcoin exposure among institutional traders.
The fact that CME's futures are paper BTC contracts settled in dollars puts Bakkt in advantage as they propose to change that with physical settlements at maturity. 
Physical settlements – how is that possible? 
Bakkt's futures will be physically delivered through a process where ICE clearinghouse, the intermediary, transfers the cash from the buyer's to the seller's bank account. Meanwhile; the BTC tokens are moved to Bakkt's digital warehouse, where the buyer can pick it up. 
Resembling cold wallets, private keys will be stored offline in what is reportedly a "heavily guarded warehouse". According to Fortune, the platform will make use of double-key security, with clients using the private key to access their funds and the warehouse releasing them with a public key. 
The whole process of futures trading is overseen by the U.S Commodities and Futures Trading Commission (CFTC).
A positive reaction from the crypto sphere
The crypto community has reacted with optimism. Met with great popularity, many are confident that this could provide a significant amount of benefits to the crypto market. It has even been called a "huge catalyst" for institutional participation. 
Analysts believe that the testing could alter Bitcoin's price actions and contribute to this week's volatility. However, it would ultimately help provide stability and enhance overall crypto markets. Price discovery and liquidity is what Rhythm Trader, a known crypto analyst, has put his bets on
Bakkt begins testing on Monday.

The hype is bakkt with substance though.

Unlike other futures exchanges, this is settled in bitcoin.

Hard, actual bitcoin is paid out, not fiat equivalent to the price of bitcoin.

The result is better price discovery and liquidity for bitcoin.

— Rhythm (@Rhythmtrader) July 20, 2019
Bakkt's journey
White's comparison to the first moon landing in 1969 can be seen as a reference to the platform's struggles to provide fully-regulated crypto products for institutional investors. 
Since its original announcement in August 2018, Bakkt has seen multiple delays over regulatory compliance. The platform has experienced several delays as regulators from the U.S Commodities Futures Trading Commission (CFTC) investigate compliance procedures. They are mostly concerned with the way clients' tokens will be stored and protected from theft and manipulation.  
It's been nearly one year, and Bakkt has decided to move forward with their plans, despite skepticism from the regulators. Bakkt's announcement came the same week as the data released by the CME, and at the same time CBOE will stop offering futures contracts. 
These regulatory setbacks haven't stopped Bakkt from working on key products and systems. Bakkt's futures will go live once it receives regulatory clearance from the CFTC. It's expected that after CFTC approved LedgerX' BTC derivatives contracts, Bakkt's greenlight might not be too far.