Australian Government Joins Hands with IBM to Create a Smart Contracts Platform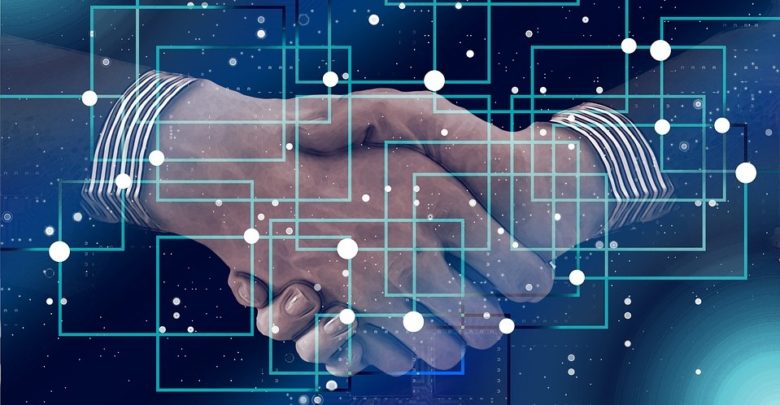 The Australian government is working towards creating a blockchain-based platform for smart contracts. It has joined hands with tech giant IBM, law agency Herbert Smith Freehills, and CSIRO's Data61 according to news reports.
The Australian National Blockchain
Known as The Australian National Blockchain (ANB), the initiative will use the legal, scientific and tech expertise of all the partners to create a nationwide network on the blockchain.
The team is working to ensure it caters to the needs of businesses and is entirely legal as well.
The PR said:
"The Australian National Blockchain (ANB), the new platform has the potential to represent a significant new piece of infrastructure in Australia's digital economy, enabling companies nationwide to join the network to use digitised contracts, exchange data and confirm the authenticity and status of legal contracts."
The platform will first be tested with the help of IBM's blockchain network. The association intends to invite law firms, businesses, banks to witness the pilot, which is scheduled for the end of the year.
What Will It Do For Businesses?
Once in place, the platform will allow businesses to manage contracts digitally. It will put everything on the digital horizon including signing, negotiation and continuation of a contract.
It is a smart and safe way to handle contracts thanks to 'permission-based access among parties in the network.'
The platform's contracts, known as smart legal contracts, will contain clauses that will automate procedures when predefined conditions are met. Moreover, the contracts will also be able to interact with external data.
The PR explained the role of the new technology in the construction industry:
"Construction site sensors could record the time and date of delivery of a load on the blockchain and trigger a smart contract between the construction company and the bank that would automatically notify the bank that terms have been met to provide payment on that load delivery."
This application can be useful in a number of ways, from tracking medical supply, humanitarian aid, to cross-border shipments. Not to mention, it will soon affect our daily lives in a more local aspect, by allowing consumers to track their coffee to the plantation, as well as their meat to the local slaughterhouse.
Blockchain Becoming a Success in Australia
ANB will be the first publicly available blockchain-based legal solution in Australia, but it's not the only blockchain initiative in the country.
IBM had earlier signed a deal with the local government to introduce new technology, including blockchain, to improve security. This partnership appears to be a sign of the local government being high on the blockchain.