Boeing Uses Blockchain Technology to Sell $1 Billion in Airplane Parts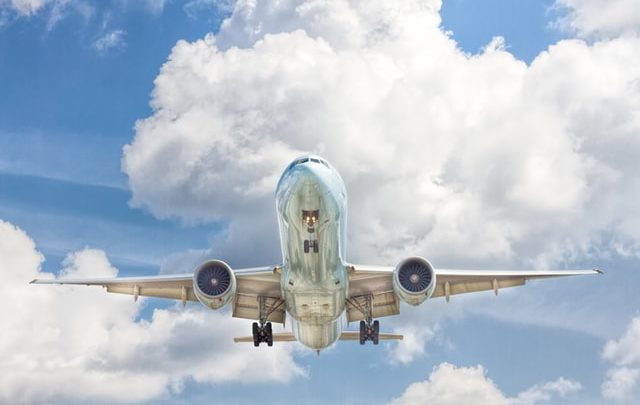 Boeing has joined hands with international aerospace giant Honeywell to utilize GoDirect Trade, Honeywell's blockchain platform, to sell and track excess airplane parts worth $1 billion.
What is GoDirect Trade?
GoDirect Trade is an aviation marketplace that uses blockchain to track parts, give proof of origin and ensure they're compliant with safety standards. 
The platform brings multiple supply chain layers into a single ledger for easy management and transparency. It uses an updated and customized version of its parent company's code that was introduced about two years ago.
According to the company, it has more than 6,500 users from over 2,400 businesses. Together they've facilitated more than $7 million in sales. The company expects the figure to triple by 2021.
More About the Boeing & Honeywell Partnership
The two firms announced the partnership at the Hyperledger Global Forum 2020 event held in Arizona.
According to Honeywell's general manager, Lisa Butters, the contract was finalized a few weeks ago, and Boeing uploaded the parts last week to the marketplace.
While it's great news for the industry, some people have openly criticized the system. To this, the company's GM said:
"GoDirect Trade runs on Hyperledger Fabric. If anyone argues about the fact that this is a permission-based network that is supposed to be decentralized, then they are killing the dream of enterprise blockchain before it starts. There is no way you will get Fortune 500 companies participating in blockchain networks and sharing data if there are not permissioned around that. You need some constraints for enterprises to operate in."
What Does It Mean For the Industry?
This is the first time that the industry is using the internet to sell used parts at such a large scale. 
Aviation parts usually come with 'birth certificates' that are quality documents that are used to tell more about an item, including manufacturer details. 
Companies cannot buy or sell these goods without having access to original documents that are only available in paper form. 
While these documents are essential, they make it challenging to sell parts since they need to be physically moved from one place to another. Plus, there's always the risk of forgery.
The aviation parts industry is worth $4 billion, but only about 3 percent of it takes place online. One aviation part is resold four times before it gets decommissioned. This shows how important it is to have authenticity documents.
By using blockchain, such information can be stored online without the risk of forgery. Documents can be linked to parts and get tracked easily.
---