Blockchain in Aviation: Take Off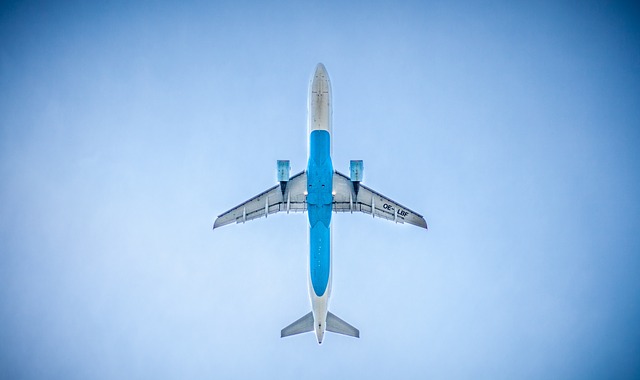 Multiple projects are leveraging blockchain technology in the aviation industry. Due to complex documentation requirements, supply chain management is the most promising use case.
Today, aviation unites the world. It has become an irreplaceable key in globalization, taking businessmen across the world and reuniting families. On a daily basis, there are 100,000 flights around the globe transporting 2 million people. It is a sector that connects several industries, from engine manufacturer to food catering, to booking platforms. It is also an industry where errors can have significant proportions.
The age of digital transformation has allowed the aviation industry to adopt technologies as solutions to issues. One of these technologies is blockchain, which has proven to be highly effective across a wide range of sectors in aviation.
According to the International Air Transport Association (IATA), blockchain will have "a major impact on the future of aviation." Commercial aviation is a sophisticated space, with a large number of players involved. Aviation is also strongly interconnected with other industries such as tourism or military. Actors are often collaborating, resulting in a complex value chain.
As increasing transparency and data sharing is one of the core strengths of blockchain, there are various use cases for blockchain in aviation, the most prominent being supply chain management.
Supply chain: proper documentation paramount to security
Aircraft spare parts, in particular aircraft engines, are liquid assets. Over five years, 60 percent of them change hands. If parts are not properly maintained and don't adhere to industry standards, catastrophic failure could result in the loss of human life. Thus, documentation and certifications are crucial.
That involves carriers to maintain flight history records, so the relevant parts can always be replaced promptly. Complicated paperwork and bureaucracy have resulted in high costs and inefficiencies.
GE Aviation Digital Group has launched an initiative to record and share data across an industry-wide consortium of partners, using the Ethereum blockchain. The goal is to trace critical engine parts throughout their entire life cycle. This way, all involved parties know when to repair parts and then safely re-enter them into the field.
David Havera, blockchain CTO of GE Aviation Digital Group, says: "If you think about it, a quality event in the aircraft engine industry is catastrophic. And to research that takes months of manual time. Driving efficiencies, accountability and visibility into the process of making an engine will make us all safer."
GE Aviation supplies jet engines to about 60 percent of the global airline industry. The inefficiencies of the current system are costly. The supply chain track-and-trace blockchain, built with the help of Microsoft Azure, is supposed to be a game-changer.
Havera says,
"We can't sell those used parts back into the open market without the proper paperwork, which is really a crisis in the industry at the moment. At our warehouse facility in Texas, there is tens of millions worth of dollars of inventory orphaned, because over the last 20 years we didn't have a digital solution to get that paperwork to sell those parts back into the market."
Primed for disruption: numerous use cases
Various other companies have launched blockchain in aviation projects, too. Use cases range from the tokenization of frequent flyer points, baggage and cargo tracking, facilitation of customs documentation, digital payments, passenger and crew identity management, and smart contracts across the travel value chain.
Aeron was designed for aviation safety. It stores pilot's flight logs on a blockchain to boost security when hiring licensed private pilots. This project targets three main issues in the industry: pilots that claim to have more experience than they actually do, underreported flights hours by aircraft operators and a lack of a collective solution to prevent modification of log data.
SITA FlightChain has partnered with multiple airlines and airports, looking into maintaining a shared ledger on flight information with the participation of delegated authorities. The experiment used both Ethereum and Hyperledger Fabric, and they processed more than two million flight changes, using smart contract arbitration between conflicting data. The PoC (proof of concept) included Heathrow, British Airways, Miami International Airport and Geneva Airport. They concluded the testing phase in November 2017
TravelChain uses blockchain to share information about services, including ratings and reviews. This is intended to help businesses know their clients better as well as improving the travel experience. Users can control their data and decide who can access them.
TripBit is a digital currency to facilitate payments across the travel industry, including flights, hotels, and events. By integrating blockchain, users can purchase flights or reserve bookings through the online bookings platform using cryptocurrencies or fiat.
There are many more examples. Given the size and complexity of the industry and the importance of accurate and transparent documentation, blockchain applications can provide enormous value to the aviation sector.