Binance Launches a Crypto Education Platform
Cryptocurrency Exchange Giant Launches Their Own Academy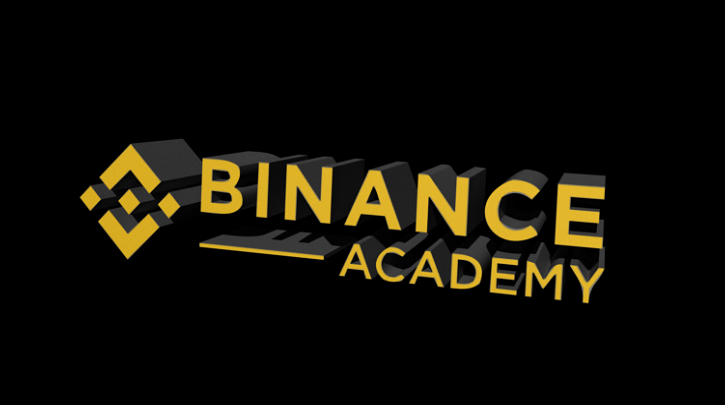 The biggest cryptocurrency exchange in the world, Binance announced the launch of the educational platform focused on informing their users about the basics of cryptocurrencies, called Binance Academy.
The Importance of Education is Paramount
With the rising popularity of cryptocurrencies among the average population, many financially uneducated investors began using various cryptocurrency exchanges.
Since education is, usually, the key to success, cryptocurrency trading demands a certain level of knowledge for the investors to be able to deduce a good investment from a bad one.
Binance is Looking to Help Investors
Binance Academy is, in fact, a place where investors can get all the answers in one place. A series of articles and videos, some provided by the company, will be focused on delivering a higher level of understanding of cryptocurrencies to the average Joe, who will, in turn, be able to utilize their newly acquired knowledge on Binance trading platform.
"Binance Academy's mission is to proliferate knowledge about the power of blockchain and cryptocurrencies by offering comprehensive and easily accessible educational content to onboard the world, one video view and one article read at a time," stated Changpeng Zhao, the CEO of Binance.
The content and material will be updated continuously to complement the fast-paced evolution of the industry as it moves forward.
The Academy Asks for Feedback and Submissions
In their official announcement, Binance revealed that the Academy will not be a one-way street platform.
As the Academy is in the open beta state, the Malta-based company is looking for feedback and submissions from the community, which is also supported by the Binance Academy Telegram group.
Some of the topics already covered by the Academy are:
How Does Blockchain Work?

What Is a Coin Burn?

How to Keep Your Private Keys Safe

What Is the Binance Ecosystem?
Users are Incentivized to Contribute
To ensure the community collaboration, Binance implemented a program where a user picks a pre-determined topic he wishes to work on, submit the content and earn up to 50 BNB tokens as a reward if it follows a given set of rules, and is up to Binance standards:
No advertisements in the videos

Use Binance in all examples

Video must be in English

All submitted videos are required to sign usage rights to Binance

Content submitted must be your own original content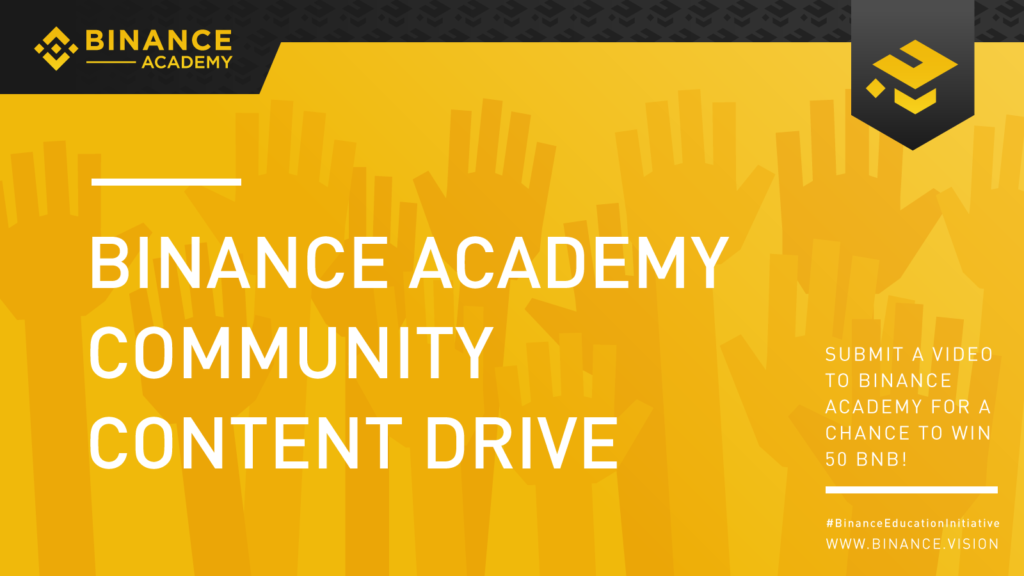 Current topics that users can pick from are:
Stop limit orders: What is a stop limit order, how do you use it, and when should you use it?

Limit orders: What is a limit order, how do you use it, and when should you use it?

Market orders: What is a market order, how do you use it, and when should you use it?

What is an anti-phishing code and how do you set it up?

What is two-factor authentication and how do you set it up?

What is withdrawal address management and how do you set it up?

How to deposit and withdraw on Binance?

What is 'dust' and how do you convert it to BNB?

How to use Binance's Basic interface?

How to use Binance's Advanced interface?
The content maker's program will be in effect until September 20th, and, naturally, everyone is invited to participate.
Related link: