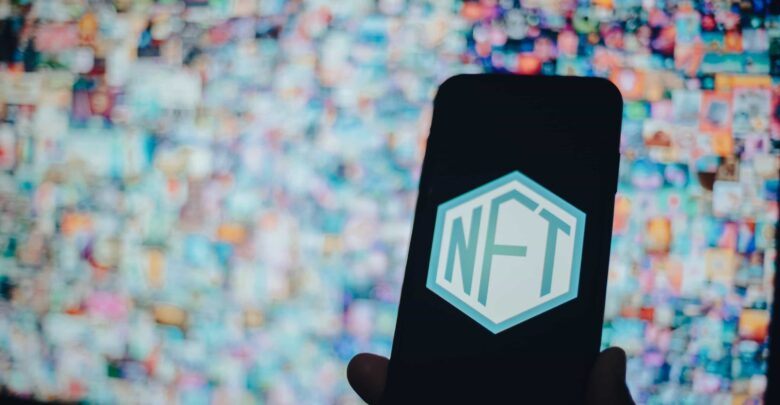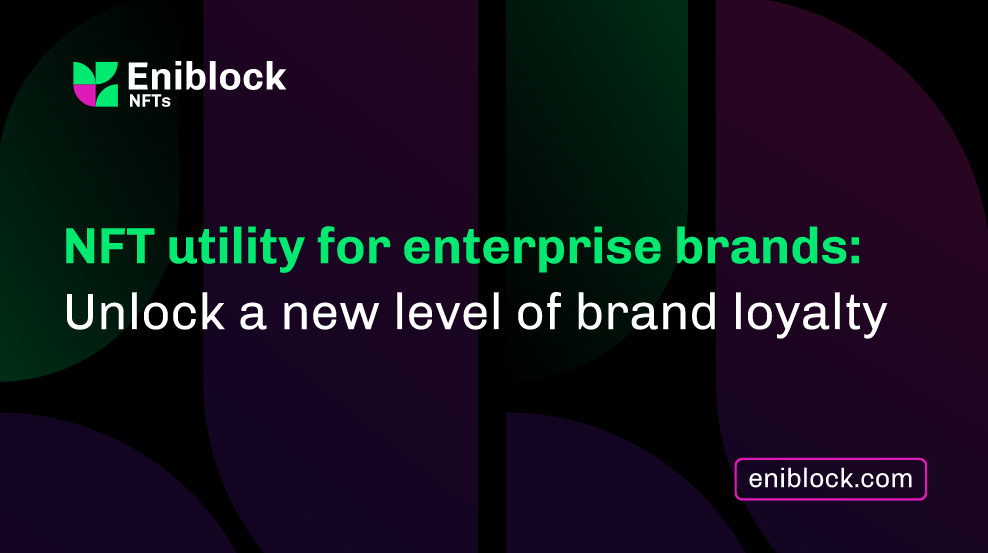 As you consider launching an NFT program for your brand, one of the first decisions you'll need to make is what types of utility (or benefits) to enable with your NFTs.
The following short guide is meant to be a helpful framework for tackling this problem.
1. Start by making a value-packed decision
In order to successfully launch an NFT project, you must have a clear understanding of how non-fungible tokens can bring tangible benefits to your customers. Knowing how these digital assets can bring value is absolutely essential in this field.
Utilizing NFTs can be an incredible boost to your company's revenue. As a brand that has cultivated its reputation over the years, chances are you have an existing fanbase that may be interested in obtaining your NFTs. Moreover, it is possible to build royalties into the related smart contracts so that each time one of your NFTs is resold on the secondary market, you garner a portion of the price tag. This could result in quite a significant income for your enterprise.
However, to ensure any marketing effort doesn't get labelled as "in it for the wrong reasons", a business must carefully consider how they use NFTs. Selling NFTs could be risky when it comes to public perception and alienating existing customers. To avoid this problem, it may be best to offer NFTs as rewards or prizes in a promotional contest. And, even better, attaching tangible benefits and advantages to owning an NFT can help provide value back to those who purchase one.
2. Define your utility spectrum
As far as NFTs are concerned, it's not just a matter of what kind utility they bring, but where on the utility spectrum they fall – ranging from transactional, to experiential, to community-building. It stands to reason that the most successful projects tend to combine elements of two or more categories in their offerings. But how does one make sense of this? Let's take a closer look…
Transactional utility
Introducing transactional utility is an effective way to add value soon after launching. It could include discounts and giveaways that provide people with a good reason to talk about your brand and help you measure the ROI of NFT programs during a 3–6-month period. While it immediately brings positive results, the long-term impact is limited when you compare it to other types of utility.
Experiential utility
Providing exclusive access to certain products, events, and more heightens the NFT ownership experience. It's simply in our nature to desire prestige and status; Maslow's hierarchy of needs serves as proof of this sentiment. Offering customers a unique experience, like having front-line access to brand-new product ranges or gaining entry into special sections of your website, is way more effective than presenting coupons – yet it requires careful planning. To maximize the impact in terms of both short and long-term effect, determine what will bring joy to purchasers while also aligning with business objectives – then aim to make it happen using minimal resources.
Community-building utility
Think any activity that connects your customers with each other – is the holy grail of NFT benefits (and the reason you keep hearing the word community in web3 land). Today, many NFT projects have a digital town square for their communities to engage with each other. The most common is Discord, but you do not need to have a Discord to build your community. As long as you find ways to help NFT holders interact with each other, you are on your way to helping spawn lasting relationships. This could take the form of virtual or IRL events or – as is common in decentralized communities – you could engage your NFT holders to vote on and contribute to product decisions you are making.
In any case, this category clearly requires the most thought and planning, but it also presents the greatest opportunity for meaningful impact, loyalty, and lifetime value.
3. Get feedback and insights from your customers and future NFT holders
In the spirit of building community, make sure you're tapping into your greatest resource – your customers. What do they want to see? What do they value most? You may be pleasantly surprised by what you learn from this exercise.
Note: you can do this before or after the NFT drop. It's not uncommon to launch an NFT project with some utility predefined and a plan to co-create the utility roadmap with your NFT holders. This makes them truly feel like part of the process.
Looking to launch your own NFT program?
Eniblock NFTs is the perfect solution for enterprise brands looking to get their foot in the door of the ever-growing NFT space. Our white label platform has everything you need to launch an amazing, scalable, and secure marketplace in no time – no coding required. Tap into new opportunities with this one-stop shop that allows you to drive brand loyalty, increase revenue streams and better connect with your audience.
Robust features such as scalability, customizability and flexibility make it simple for anyone to set up a highly successful NFT marketplace. Plus, our top-notch customer service team will be there every step of the way if any issues arise or questions come up. You'll be able to explore a larger universe of possibilities ‒ like never before ‒ all from your fingertips.
To launch your very own NFT program get in touch with us and start exploring what our platform can do for you and your business so you can provide the best utility and value to your customers.