The State of Illinois Legalizes Blockchain-Based Contracts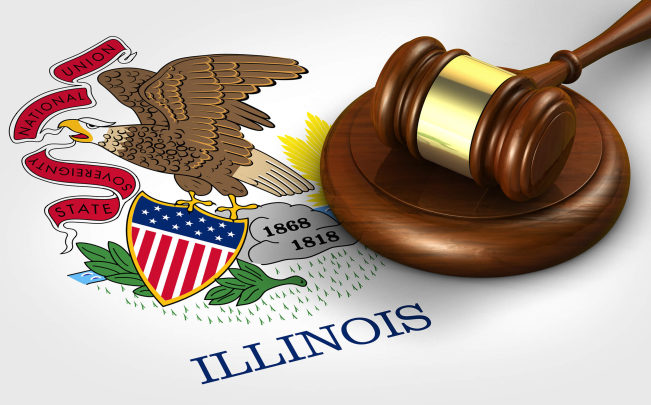 In Illinois, the Blockchain Technology Act recognizes blockchain records and smart contracts as legal instruments. Now admissible in court as evidence, they're recognized as an alternative to paper-based records and are exempt from local taxes.
Illinois has become the latest U.S state to recognize smart contracts, as well as other blockchain-based records, as legal instruments. 
The Blockchain Technology Act came into effect on January 1st, sponsored by Rep. Keith Wheeler, states that blockchain-based smart contracts satisfy the law under certain circumstances.
The same legal recognition enjoyed by paper contracts is extended to blockchain contracts and agreements. The law reads: 
"A smart contract, record, or signature may not be denied legal effect or enforceability solely because a blockchain was used to create, store, or verify the smart contract, record, or signature." 
This means that they're recognized as legally binding, and can be justifiable as evidence in court as a visible alternative to paper-based records and statutory excused from local taxes.
One of the first things that this Illinois bill tackles is the definition of blockchain. It states:
"Blockchain" means an electronic record created by the use of a decentralized method by multiple parties to verify and store a digital record of transactions which is secured by the use of a cryptographic hash of previous transaction information."
Going further, the bill also provides definitions for cryptographic hashes, electronic records, and smart contracts.
Other U.S states have led the charge
Illinois joins other U.S. states in legally recognizing smart contracts. The first state was Vermont in 2016, leading the charge with a move to make blockchain records admissible in court. The following year, Arizona passed a similar law recognizing blockchain signatures.
The new law also protects the blockchain industry from local government interference. In other words, cities and towns in the state can't impose taxes or any additional layer of regulations, such as requiring licenses or permits on blockchain systems. 
Alison Mangiero, one of the bill's proponents and president of the blockchain technology company TQ Tezos, commented:
"The law ensures that businesses and individual community members will not have to navigate a patchwork of local blockchain regulation".
A good way to kick off 2020
This represents a massive step towards blockchain adoption and the regulation of blockchain-based technologies. It also provides a legal framework for companies and businesses wishing to embrace new technologies. 
Experts expect the law to provide certainty and stability to allow firms to focus their efforts on developing new uses for the technology. Indeed, it's likely to bolster companies wishing to use blockchain-based records system. However, the law's wording is said to be vague in places, which could mean a legal challenge in the future.
---
READ: 'Thank My Farmer' – IBM's Blockchain-Based Coffee Tracking App