Legal Limbo: U.S. Blockchain Regulations Fragmented and Undeveloped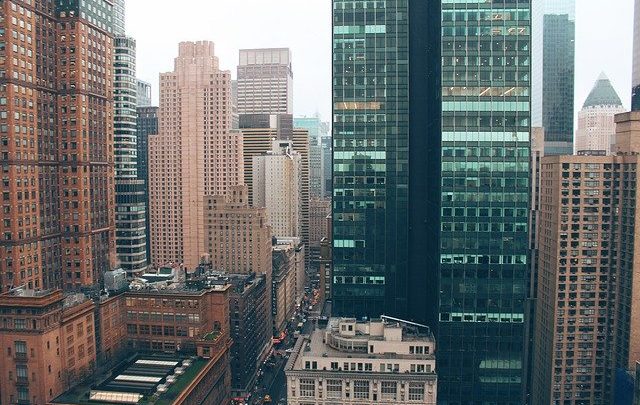 U.S. regulators have ignored blockchain and digital currencies over the past years, resulting in uncertainty and high compliance costs for businesses and investors. But state-regulators have now started to move.   
The U.S. is by far the largest blockchain market in the world, with U.S. companies investing twice as much as their European counterparts and about three times as much as Chinese companies in 2019. Still, regulators have mostly neglected the legal challenges and opportunities brought about by the new technology, with President Trump himself stating he was "not a fan of Bitcoin" and not including any blockchain initiatives in his current budget proposal.
The lack of attention by the federal government and many state leaders has resulted in a fragmented – and in many aspects even completely undeveloped – regulatory framework. That's a challenge for both blockchain businesses and investors, as nobody knows if business models and technologies developed today will remain economically feasible or even legal in case the government introduces new regulations.
"It depends on whom you ask" does not work as a regulatory approach   
As Washington has not formulated any clear direction, regulatory agencies have set their own policies and guidelines. The challenge: Each agency has its own point of view.
The U.S Treasury Department's Financial Crimes Enforcement Network (FinCEN) considers Bitcoin as "an example of a decentralized virtual currency," and the U.S Commodity Futures Trading Commission (CFTC) considers digital currencies as commodities. The Internal Revenue Service (IRS) announced that cryptocurrencies were "property for the U.S federal tax purposes" and the SEC has issued its own guidelines for digital currencies as well.
The election in November 2020 could eventually bring changes and more clarity, depending on who wins. Some of the Democratic candidates have vowed to regulate the sector. Billionaire presidential candidate Mike Bloomberg – who has been surging in the polls as of late – writes in his financial reform policy document:
"Cryptocurrencies have become an asset class worth hundreds of billions of dollars, yet regulatory oversight remains fragmented and undeveloped."
State regulators are taking action
In light of the federal government's no-show, some states have introduced progressive regulations on their own. California and New York, which are both home to a large number of crypto businesses, are leading the pack. Wyoming and Arizona have also become two of the most progressive states.
On 20th February, Assemblywoman Yvonne Lopez proposed the Digital Asset and Blockchain Technology Act to the New Jersey state legislature – intending to establish new requirements for digital currency businesses and step up consumer protection.
Jeff Barroga, Digital Marketing Officer at Paxful, says:
"As more and more elected officials are finally seeing blockchain technology in a positive light, you can expect more pilot projects to be launched in the coming months."
As states move ahead, it's only a matter of time until federal regulators will take action as well. The upcoming election could also bring a sudden change in attitude. And President Trump might change his point of view as well – his son-in-law and senior advisor Jared Kushner owns Bitcoin after all.