Blockchain Used To Empower Small-Scale Farmers
Based in Africa, Block Commodities Is Helping Them Enter The Global Food Market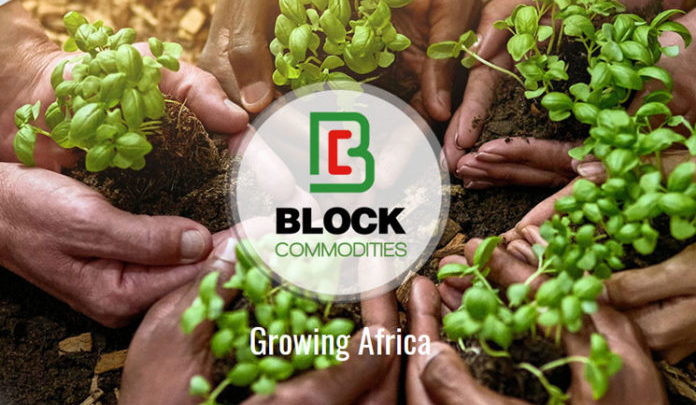 Block Commodities, one of the leading agri-tech companies in Africa, is working on creating a new agricultural ecosystem titled Farmer 3.0. The system is designed to make agriculture smart by empowering smallholder farmers and creating a tokenized system. They make about 70% of the continent's labor force. Hence it's important to give them instruments to continue growing.
More About Block Commodities
The company has been working tirelessly to give a boost to the African farming industry. It is not only using blockchain but a mix of other disruptive technologies as well including AI, smartphones, data sharing, and cryptocurrencies.
On their official website, Block Commodities explains how "producing enough food for the growing [African] population is a huge challenge and a crucial opportunity for economic growth, investment, education, and poverty reduction."
According to the company, the farmers are not able to use their full potential due to a variety of reasons including a lack of information, limited access to funds, poor financial incentives, archaic trading practices, and poor transparency. This holds back the farmers' production by 50%, and it's a gap that the company wants to narrow.
The company is working towards removing these barriers so that farmers can work to their full potential and produce enough to reach the commercial level. This idea is to promote financial inclusion by using disruptive technology, providing innovation and empowerment.
What's the Plan?
The plan is to increase production with the help of a blockchain-based platform that works with other technologies including machine learning, data-driven marketing, and predictive behavioral analytics.
The company tested the project in Uganda with a team of 1,000 local farmers. The farmers were given crypto loans in September to let them purchase seeds, fertilizers, and tools. The test concluded that these loans can help increase production without needing the help of banks and other financial institutions.
Innovation and access to data will allow farmers to plan better and manage their resources, such as fertilizers, without any trouble. The system will also allow farmers to not depend on others to manage their production.
Clinton Van Eden, head of Africa operations of Block Commodities, said:
"When we look at the farming and agriculture landscape in Africa, in terms of production and economy, we see there has been a great exclusion of small-scale farmers from the market. 90% of food for the continent comes from European commercial farmers. Block works to integrate smallholder farmers into the system and give them access to the markets by adding value to their practices."
The attention towards small-scale farming is new, and it is a direct consequence of the production model that most economies have adopted the past few decades. A return to the 'local' is a general trend, and empowering the grassroots population is a stepping stone in a sustainable economic and social development. With the help of blockchain, we might see a more integrated and decentralised progress.
This is not the first time that blockchain technology is being used in Africa. The Kenyan government is already using it to improve housing. There's hope that this and other such initiatives will help African economy grow.