Visa is Ready to Be The Next Blockchain-Based International Payment Provider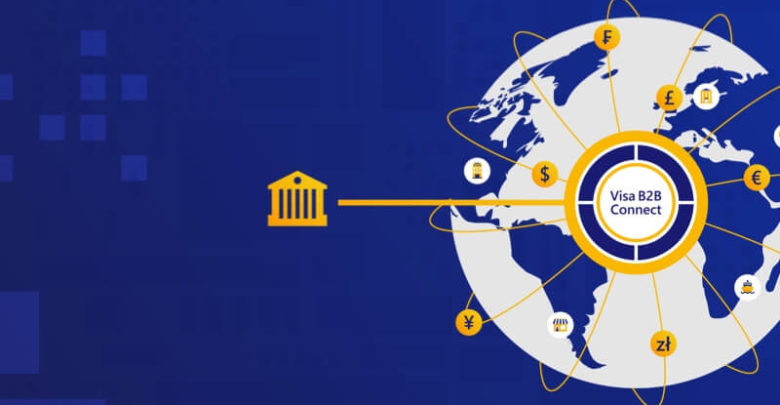 The world is quickly turning to blockchain, including big corporations such as Master Card and Facebook. Visa, one of the largest payment providers out there, has also jumped the bandwagon and is now offering a blockchain-based payment system for B2B transactions.
Named Visa B2B Connect, the system offers cross-border processing and only caters to institutional clients. It removes the need to handle intermediaries, making payments more fluid and affordable.
However, since Visa isn't the only company doing so, it will face tough competition from other industry giants like Barclays, BNY Mellon, and Ripple.
Visa B2B Connect – What to Expect
Visa has been planning to launch a blockchain-based network for a while now. In fact, the company announced its intention to enter the blockchain industry in 2016.
It joined hands with Chain, a blockchain startup, to come up with a new network. The 2016 press release read:
"Visa is working with Chain to build Visa B2B Connect using Chain Core, an enterprise blockchain infrastructure that facilitates financial transactions on scalable, private blockchain networks."
Originally intended to launch in 2017, the program got delayed due to complications and new partnerships. Visa ditched Chain and joined hands with other big names including IBM, Bottomline Technologies, and FIS. The new partnership worked, and Visa is finally out with its own payment service. The company promises to offer real-time settlements, making it a good option for businesses.
Available in 0ver 30 markets, the service is expected to reach 90 countries by the end of the year. It's believed to be faster, more reliable, and highly secure.
The official statement from the company read:
"Security gets a boost too, thanks to Visa B2B Connect's digital identity feature, which tokenizes a corporation's sensitive business information, such as banking details and account numbers, with a unique identifier to facilitate transactions on the network."
How The System Works
It's a non-card-based network consisting of participating banks and companies. Businesses can use the system to complete transactions with each other without requiring a third-party.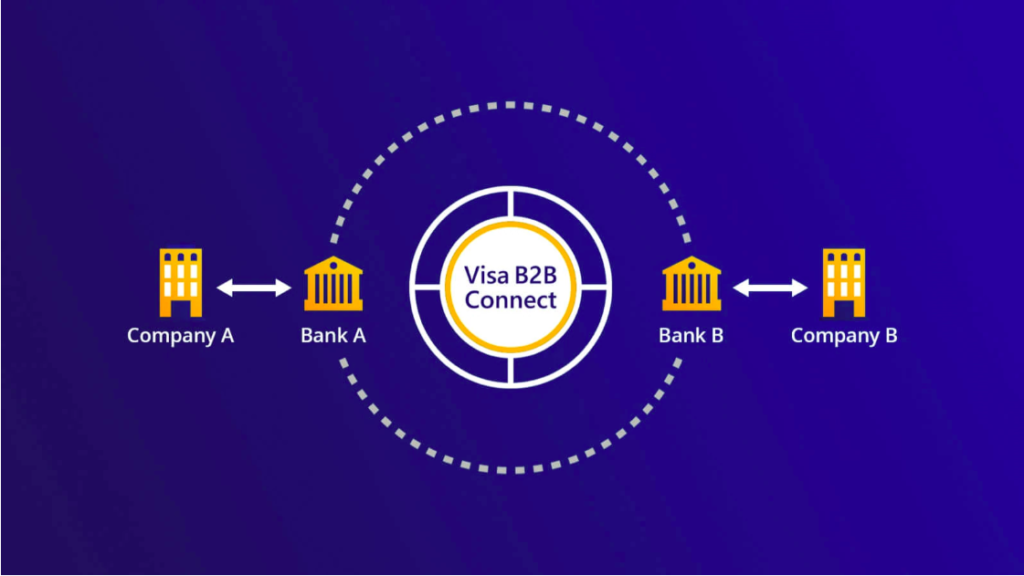 As traditional transactions include about three intermediaries, the product 's potential is evident. This adds up to the total cost and delays the transfer, making it challenging to manage transactions.
Most international transactions can take up to 48 hours and even more in some cases. Visa B2B Connect promises to end this problem, but it will face stiff competition.
Nonetheless, this is an indication that giants are adopting the blockchain technology and exploring its numerous applications.
Related article: