Ripple Opens Office in Brazil and Kicks Off Expansion
The company aims to further expand to South American countries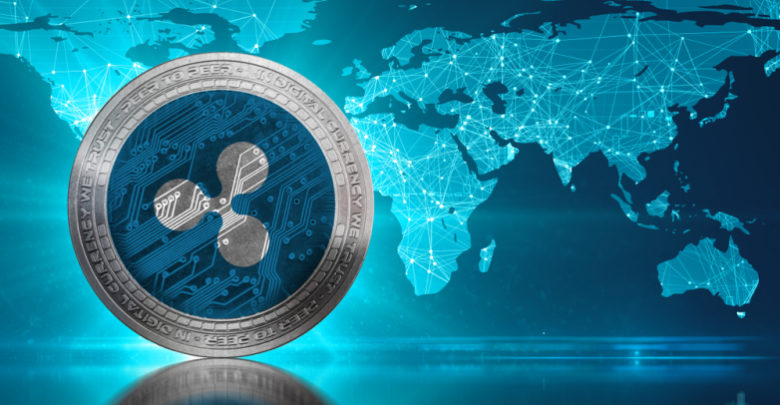 Ripple, the world's third-largest cryptocurrency with a current market capitalization of over 16 billion dollars, has just opened its first international offices in Latin America, according to reports from Cointelegraph Brazil.
The company is expected to make this announcement publicly at the upcoming CIAB Febraban, a major Fintech and banking event that will be taking place in São Paulo from June 11 to June 13.
According to reports, Former CEO of Brazilian company "The Warranty Group" Mr Luiz Antonio Sacco is expected to be in charge of Ripples new Brazilian office.
Mr Sacco, who joined Ripple in March 2019 echoed the company's intention to bring more clients into its payment network "RippleNet".
Ripple currently has three major clients in Brazil using RippleNet, Santander Brasil, BeeTech Global and Banco Rendimento. They made it clear that they're looking to expand to the rest of the South American continent.
Beyond payment benefits, Ripple wants to launch educational programs
Mr Sacco went on to share Ripple's plan to promote the early adoption of blockchain technology in Brazil through educational training programs in collaboration with Brazilian universities. He explained that Ripple is investing in the critical role education plays in the promotion of blockchain technology.
Investing in research is also part of their educational plan, as it is expected to expand career opportunities in the region.
Speaking with enthusiasm, he joyfully added the company is now set to partner with the University of São Paulo and the Fundação Getúlio Vargas by helping them in sponsoring blockchain research initiatives.
Ripple launched in June 2918 a University Blockchain Research Initiative (UBRI), which as of now supports 29 schools to accelerate academic research, innovation and technical development in blockchain, crypto and digital payments.
In a report published by Cointelegraph, Ripple now has over 200 companies using their payment network RippleNet, with NFX, SendFriend, Transpaygo, FTCS and Euro Exim Bank — actively using XRP for cross-border payments.
In the aftermath of the recent report published by Bitwise claiming that 95 percent of all the cryptocurrency volume in exchanges were fake, Ripple has revealed plans to enable a higher degree of accuracy for reporting XRP volumes and sales.
Brazil's interest in blockchain 
Trade finance seems to be the number one choice for the South American country. Brazil has shown an interest in investing in blockchain to expedite processes and reduce costs. Last year, Brazil's Central Bank introduced a private blockchain platform to strengthen information exchange between regulatory authorities.
Just last month, Brazilian bank Banco Bradesco joined R3's blockchain network for trade finance, Marco Polo. The network targets the lack of connectivity that plagues trade processes by leveraging blockchain to improve time and costs, as well as to provide transparency.
Banco Bradesco is also part of JP Morgan"s Interbank Information Network and of IBM's World Wire cross border payment network.
Ripple's presence in Brazil can open doors for its expansion to Latin America and for other big crypto platforms to set foot in that part of the world. The company's offer of being both a platform and a currency is expected to impact international transactions worldwide.
By targeting traditional trade finance, Ripple represents a side of cryptocurrencies and blockchain that are most likely to be adopted by big companies and governments.
Related article:
Brazil's Banco Bradesco Joins R3 Corda Global Trade Finance Network