Nuggets Names ex-Citi, Visa Director as Strategic Advisor
Eric Warfel, Payments Veteran From Citi, Visa and Paypal Joins Award-winning London-based Blockchain & Digital ID Startup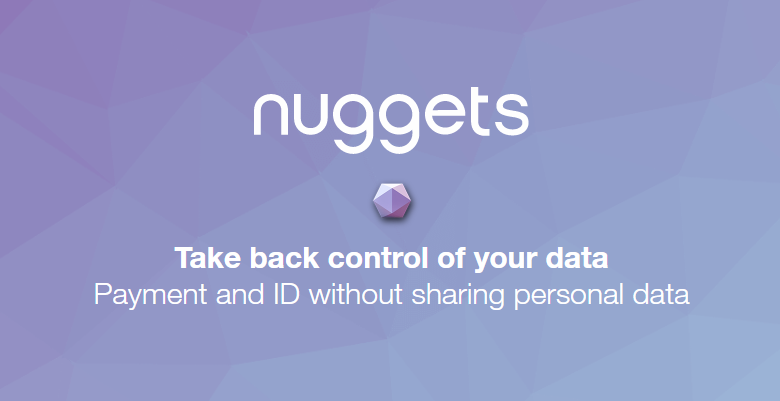 London, UK – June 24, 2019 – Award-winning blockchain payments and identity platform Nuggets named payments veteran and blockchain advocate, Eric Warfel as its new Strategic Advisor today, as the company experiences increasing demand from banks and payment service providers for its innovative authentication platform which offers a compliant Strong Customer Authentication (SCA) solution.
On 14 September 2019, new requirements for authenticating online payments will be introduced in Europe as part of the second Payment Services Directive (PSD2), yet most businesses are now racing against the clock to become compliant, with 44% expected to be ready only on the exact day SCA takes effect, according to a recent report from 451 Research.
Warfel, who previously served as Senior Director, Token Applications at Visa and more recently in delivering working distributed ledger POCs for Citi Ventures will provide strategic guidance as Nuggets integrates with the banking and payments sector.
He said, "I'm thrilled to have this opportunity to keep innovating in the payments space, and excited to work with such a forward-thinking company. In many ways, Europe is taking the lead in personal privacy. Nuggets is helping to shape a future where identity and commerce are controlled by the end user, making it a very exciting time to join the company," Warfel added.
A Silicon Valley native, Warfel has spent over 15 years of his career in the payments and fintech sectors. Most recently, at Citi Ventures, he focussed on exploring ways for the bank to leverage blockchain technologies. He joined Citi from Visa, where he held multiple leadership roles in the Digital Product organization.
Whilst at Visa, Warfel built and led a team of Visa product owners and engineers focused on developing innovative use cases, to showcase existing products and help with client adoption. He ran business operations and product management teams, and played a critical leadership role in launching Visa Checkout. Warfel has also held various product and technology roles at PayPal and Gap.
As well as the impending SCA deadline, Warfel's appointment is particularly timely as Nuggets recently announced its participation in Cohort 5 of the FCA's Regulatory Sandbox, where testing on an innovative solution that saves individuals and businesses from having to store KYC documents with third parties has been hugely successful where integration with a number of Payment Service Providers (PSPs) has already begun.
Seema Khinda Johnson, Co-founder and COO of Nuggets, said: "Eric has years of leadership experience at some of the largest companies in payments. We're delighted he's joining the team, at such a pivotal time in our roll out. We've already generated amazing momentum this year, and now, with Eric's incredible insight, knowledge and network, we can push Nuggets even further forward."
For more information
Frances Wells
Cryptoland PR
US: 866–586–5603
UK: +44 020 3908 5686
About Nuggets
Nuggets is an e-commerce payments and ID platform. It stores your personal and payment data securely in the blockchain, so you can make simple e-commerce payments and other transactions, without having to share your personal data with anyone – not even Nuggets.