Offline crypto services: will it solve Africa's connectivity issues?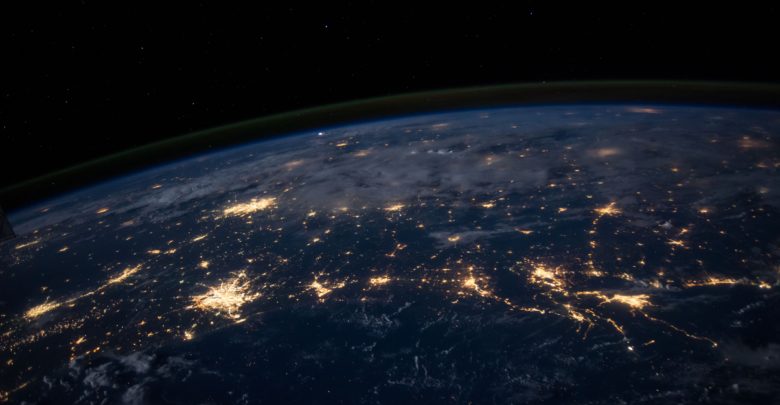 It is now possible to send crypto without an internet connection. Several companies and individuals are working to make crypto more popular, but they haven't been able to find much success, mainly due to the limitations it comes with.
Since digital coins are stored on the internet, one needs a working internet connection in order to trade cryptocurrencies. This makes it difficult for some regions to make use of cryptocurrencies.
One such region is Africa where the internet is still not readily available. While a growing number of people in the continent now have an internet connection, it is still not enough.
The number of mobile internet users has quadrupled in the last ten years, and more people are expected to jump the bandwagon. However, it will be decades before the internet reaches every African city.
Some countries like Nigeria might be ahead, but some smaller countries like Burundi are far behind in the race. In fact, only about 6% of the Burundi population has internet access. This makes it difficult to market and use crypto in Africa.
What Is The Difficulty
Cryptocurrencies are facing challenges all around the world. Developed countries are debating over laws and regulations, and underdeveloped countries are talking about the costs and impact.
However, the challenge in Africa is unique in a lot of ways. According to some national and international surveys, citizens are interested in using cryptos but are unable to do so due to poor internet penetration.
Some local and international startups have also appeared in Africa, but they all require a working internet connection to make crypto related transactions. This has prevented crypto from growing properly in the region.
The Demand is There
Africa's socio-economic and political context has always been a subject of intense debate, but there has been a substantial rise of potential in the region as countries work to develop their resources.
Consider Paxful, a world-renowned platform offering digital currencies. Its biggest market is in Nigeria, but it is not able to reach its full potential due to the limitations.
Similarly, South Africa tops the list when it comes to crypto ownership in relation to the total number of users with an internet connection.
Despite this, businesses are positive. Angus Brown, the head one of the most popular crypto startups in South Africa, said:
"Mobile phone penetration in Africa has grown explosively, and almost all adults (and many teenagers) now have access to a mobile phone. In South Africa, there are ±100 million active SIM cards for a population of 55 million. Over half of those phones are smartphones, although many are quite basic phones – and Android dominates as the operating system.
The real challenge is the cost of data, which is much higher in South Africa than it need be. […] However, there are many other African countries where mobile data costs are much lower and making m-Commerce and P2P payments quickly ubiquitous."
The Solution is Here
Crypto businesses understand the need to come up with a solution. The connectivity issue has been the source of innovative solutions. DASH has already introduced Dash Text, a service that allows users to trade crypto via text messages.
Currently only available in Venezuela and Colombia, the service may soon expand to other regions, including Africa. It allows users to create their own wallet, send and receive digital coins, and check the balance by sending text messages.
It uses predefined commands to serve requests. The system is quick, safe, and reliable. Plus, it is free to use, making it very lucrative. According to their website, there are currently 3,400 Dash wallets.
The current political situation in Venezuela led to the adoption of Dash Text last year, and it represents a good starting field, as the country has been affected by Internet blackouts.
While Venezuela presents itself as a strong case for offline usability of cryptos, Africa's large pool of unconnected potential crypto users calls for another solution.
A London-based company called ONEm Communications announced the launch of its mCoin program across Africa in September of last year. This digital currency that can be transferred over text or through an application.
Holders of the ONEm Wallet can send mCoin to others in the community by using a wallet address in the form of a username through the app, and most importantly, they can also send mCoin from an offline SMS wallet to a digital wallet.
According to co-founder and CEO Christopher Richardson, the SMS wallet was created to mirror a cold storage wallet. Much similarly to Dash, the wallet works with a set of shortcodes.
Local Companies Are Working As Well
Dash Text might be a good option, but it is not currently available in Africa. Plus, it may not be enough since a large population of the country also has no access to a mobile phone.
Centbee is working hard to solve this problem. The company allows clients to connect to the internet just once and get access to crypto to use even offline.
The startup is using a voucher system to reach a wider audience. Brown explained:
"A Centbee customer can create a barcode voucher when they have connectivity (say at work or at home). They don't need to be online when they show that voucher in the store, saving them the cost of data. The stores are always connected, as their POS databases are in the cloud and they need connectivity to bank systems."
Will This Solution Really Work?
It is hard to tell. Africa can be challenging to predict, but it's crucial to be positive. The African population can be mistrustful of banks due to hefty fees, corruption and a lack of infrastructure to access the bank's services, such as ATMs. If they find crypto be a more natural straightforward solution, they'll definitely use it.
Businesses need to make sure they cater to all the users and come up with a solution that is cheap, easy to use, and readily available.
Companies are always working to come up with better solutions, and we may soon hear about newer options.