Facebook Plans to Launch Cryptocurrency for WhatsApp Transfers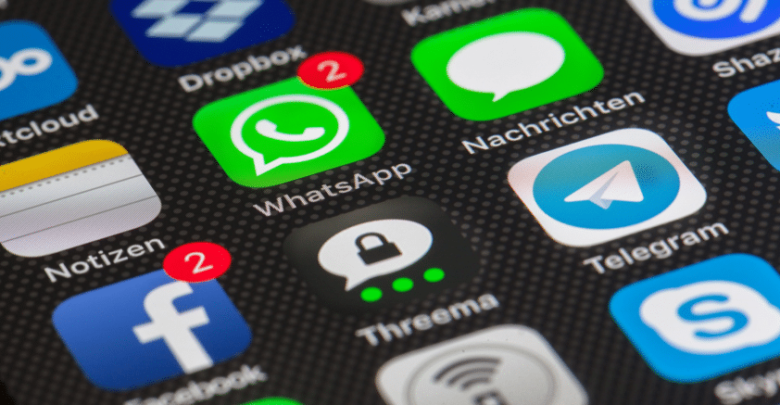 According to a report by Bloomberg, Facebook Inc. is in the process of developing a cryptocurrency that will allow users to send and receive money on its messaging app – WhatsApp.
The services will be first rolled out in India, which is one of the biggest markets of WhatsApp with more than 200 million users. Additionally, the country also tops the list when it comes to remittances. As of 2017, people sent $69 billion to India in 2017 according to the World Bank.
The company is working on stablecoin, which is a type of cryptocurrency pegged to the US dollar and will help in minimizing the volatility, as revealed by the insiders on the condition of anonymity.
As of now, it is not clear as to when will this project go live as Facebook is still working on the strategy and developing a prototype.
Facebook's Love for Blockchain
Facebook's entry into the financial industry is not surprising. This is because the company recently hired PayPal's former president David Marcus to run its Messenger app in 2014. Later, Marcus headed the company's blockchain initiatives which are not yet discussed in detail publicly. On the same lines, Facebook is known for building its blockchain team and has about 40 blockchain experts in its group, according to employee titles on LinkedIn.
A company spokesman said, "Like many other companies, Facebook is exploring ways to leverage the power of blockchain technology".
He further added: "This new small team is exploring many different applications. We don't have anything further to share."
The past year had seen a tremendous outburst of crypto projects related to stablecoins. According to Stable.Report, there were more than 120 ventures related to the niche at one point in time. However, stablecoin projects had been in headlines, all due to the various controversies associated with them. Tether, which is the most high-profile stablecoin to date, is no exception too. The company claims that it is backed by one US dollar, but it has continuously refused to get the audits done, thus raising various questions.
Facebook is a tech-giant with more than 2.5 billion users globally and $40 billion in terms of annual revenue. It definitely has a better chance of making a successful stablecoin. Nevertheless, it would be the world's first large tech company to launch such a project.
Fingers crossed, we are looking forward to it!
Related article:
How Blockchain-Based Microfinance Could Increase Financial Inclusion