Breaking News: Cryptopia Hacked
Details Still Unknown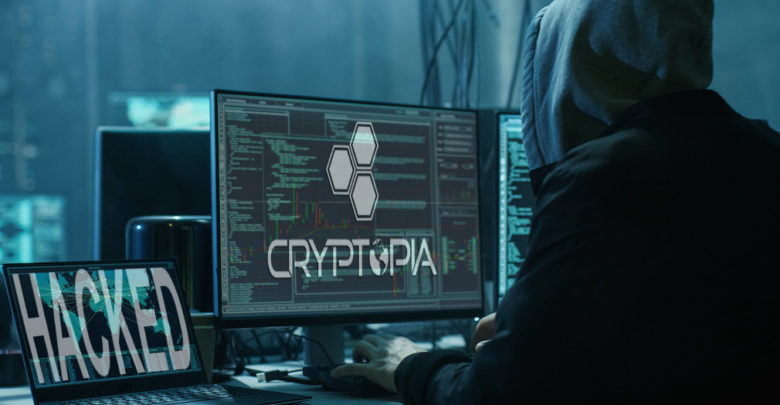 All users of New Zealand based cryptocurrency exchange, Cryptopia woke up to hear that their favorite exchange has been hacked. The website is off limits saying (without editing):
"Cryptopia is currently in unscheduled maintenance mode. We will be back soon. We apologize for any inconvenience this may cause, we are working to resume services as quickly as possiable." Therefore, despite the typo probably done in a hurry, it is understood that users are still unable to check if their funds are still on the exchange.
Although details are still unknown, the exchange took to Twitter to release the following statement:
— Cryptopia Exchange (@Cryptopia_NZ) January 15, 2019
Significant losses
The exchange failed to provide more details which would explain what "significant losses" mean, but some questionable sources speculate that the overall amount of stolen funds could well surpass $2.5 million.
It is interesting that Twitter user Whale Alert, the day before the exchange claimed the hack has happened, informed the public that 19,391 Ether (ETH), worth $2,438,152 at the time had been moved from the exchange to the account of the anonymous owner, 0x8a7c2b34f23eee02401e7c3fa1ea2ce8d3132e7ca3811d673ca35898c9535aae.
Negligence or an exit scam?
Probably fueled by this large ETH transfer, some speculations began circling through the crypto space that Cryptopia was deprived of all ERC-20 tokens stored in their wallets, while others immediately started accusing the owners of the exchange, Rob "Hex" Dawson and Adam Clark, of a classical exit scam.
Cryptopia was also accused of illiquidity due to the low traffic on the exchange, which could serve as a trigger for such a dishonest move. However, New Zealand can't be called a regulatory wild west, so it is tough to imagine that two known individuals could get away with an exit scam of such proportions.
The head of BitFalls, Bruno Škovrc also took the time to reveal that it was "super easy to prevent if you know what you're doing, but most don't, because it's all templated and outdated scripts with 5000 dependencies."
The exchange was contacted to explain the situation, but until the time of press, we didn't receive an answer from any of their officials.
Minor exchange
Even though at one point Cryptopia was a moderately popular exchange, it failed to grow with the market, and lately, it processed around $1 million in 24 hours, which is a long way from the big players like Binance, which records around $800 million in adjusted daily volume.
Still, Cryptopia was the choice of those users who wanted to have access to more obscure cryptocurrencies as the exchange was listing many marginal digital assets, which caused some traders not to take the platform as a serious trading services provider.
The Blockchain Land is going to keep our readers informed as more news arrive.
Related article: