NASA to Manage Air Traffic Using Blockchain
A Hyperledger Based Solution Is Seen as the Best Fit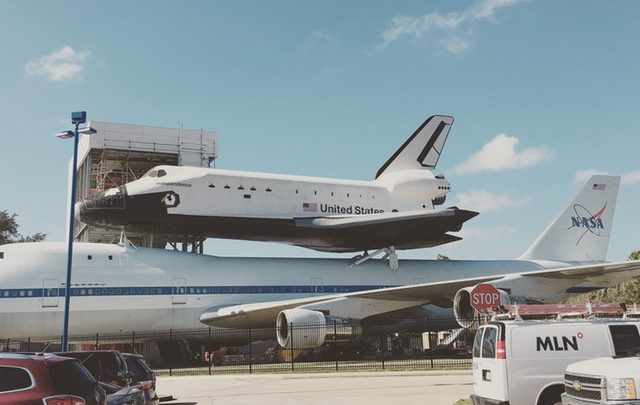 According to a document published, National Aeronautics and Space Administration (NASA) is likely to work on a blockchain-based air traffic management system.
The document was published on the official website of the agency on January 10. It states that NASA might be working on open-source blockchain to ensure anonymous, quick, secure and private communication with air traffic services.
According to the document:
"This framework features certificate authority, smart contract support, and higher-bandwidth communication channels for private information that may be used for secure communication between any specific aircraft and any particular authorized member."
It is believed that the proposed system will work on Hyperledger Fabric, and it is expected that the system would be more accessible to maintain and deploy.
The Use Case
As a matter of fact, the United States will introduce a new surveillance system starting January 1, 2020, which will be known as the Automatic Dependent Surveillance-Broadcast (ADS-B). The system, which will be mandatory, will be broadcasting all the relevant information about an aircraft and its route publically.
However, here is a catch. The new ADS-B has no proper regulations for maintaining the security of the system, and the public broadcast of an aircraft's position makes it vulnerable to spoofing, which is when a false aircraft position is reported. Additionally, it does not address various issues related to denial of service, and other associated risks.
Needless to say, military aircraft traffic data needs to be secure, and therefore, a prototype known as Aviation Blockchain Infrastructure (ABI) based on smart contracts and Hyperledger Fabric is proposed. A cryptographic network would allow the associated authorities to exercise more control over the data while also allowing them to share it only with specific entities.
The authorities might be able to share the aircraft destination, origin, and type with a public channel while other information such as airspeed, altitude and heading with a private channel. Thus, this is where the blockchain-based prototype will serve the purpose.
In order to enable the platform to share relevant data accordingly, the software would support use-cases to determine levels of privacy and security. As explained by Reisman, the software engineer at NASA:
"We propose to use a 'lightly permissioned' blockchain framework to enable the ADS-B systems to meet or exceed the same levels of privacy and security currently provided by radar-based systems in the NASA [National Airspace System]."
NASA has always been enthusiastic about the usage of blockchain. In August 2018, NASA awarded a $330,000 grant in 2017 to support the development of blockchain-based spacecraft system.
Related article: