How This 26-Year Old Dropout is Helping the Bankless With Blockchain
It is also helping people save money in remittances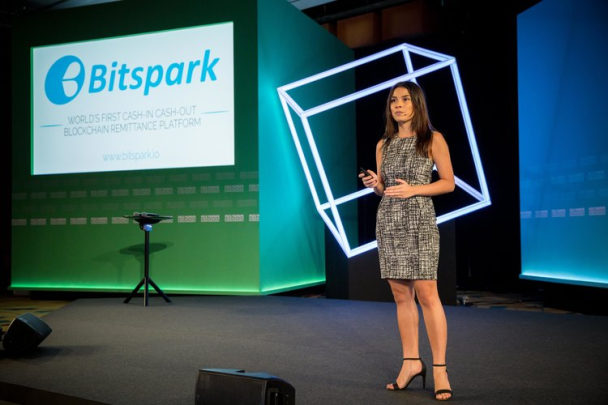 If the lack of technical knowledge related to cryptocurrencies and blockchain has stopped you from starting your own venture in the niche, this 26-year old college dropout will definitely leave you inspired to the core.
Maxine Ryan was a newcomer in the technology some five years back, and she is not an expert even now, she admits.
But all this didn't stop her from churning out income from this complex technology. She designed a multinational payments business to save money.
Ryan is now the co-founder and chief operations officer of a blockchain-based remittance platform, Bitspark. The venture allows people to send money to foreign lands without asking for a bank account or any fee.
Ryan launched the startup back in 2014 along with her friend, who serves as the CEO, George Harrap, after meeting via a flatshare in Australia.
Walking the Road Less Travelled
Blockchain was not as mainstream in 2014 as it is now, it was still in its infant stage. However, currencies like bitcoin were making the headlines. It was at this time that she realized that she needs to do something which can resonate with her international relations degree.
So when Harrap, an electrical engineer, explained all the nitty-gritty associated with the blockchain to Ryan, within hours, she dropped out (with six months to go to graduate) and the duo started working on developing a framework which could help the underserved and low-income workers living in Hong Kong, which is also Ryan's homeland.
Figures are shocking. According to the World Bank, as many as billion adults live without bank accounts in Asia alone. This makes it difficult for them to send money back to their families residing in their home countries.  Even if it is possible, one has to incur high fees. This is what Bitspark addresses, and has been successful so far.
The network also allows users and early adopters to "be part of the growth" through the reward token ZEPH.
She Never Looked Back
Getting things going was tough. The technology is complex, she admits. However, the duo took care of all the obstacles that came in their way and quickly developed a team of 17 tech specialists which are spread out across Europe and Asia.
Today, Bitspark has a range of partners in seven countries including Ghana, Indonesia, Malaysia, Nigeria, Pakistan, Philippines, and Vietnam.
Hard Work Paid Off Well
Ryan has gained recognition over the years. She was a part of Forbes magazine's 30 Under 30 list and also earned a place on Innovation Lab Program of Accenture.
Related article:
How Blockchain-Based Microfinance Could Increase Financial Inclusion