How Blockchain-Based Microfinance Could Increase Financial Inclusion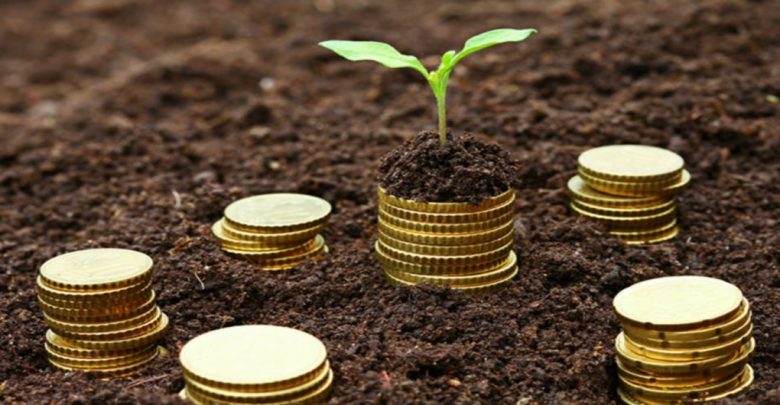 High transaction costs and slow KYC processes cause problems for microfinance borrowers and lenders. Blockchain technology could provide solutions for these issues.
Milton Friedman said, "the poor stay poor, not because they're lazy, but because they have no access to capital."
Indeed, getting bank loans is difficult for small enterprises everywhere in the world. But it's almost impossible in developing countries.
If a farmer in Kenya needs to buy seeds to plant vegetables for the next season, he will need money. In some cases, a small sum of just $50 can make all the difference.
However, this money won't come from the bank. With no credit history and minimal access to banks, Kenyan small-scale farmers can only borrow money from local middlemen, who in return often take away most of the farmers' profits.
That's a common scenario in developing countries. Hence, the idea of "microfinance" was born; to help small businesses getting access to financing.
This would allow "unbankable" or "underbanked" enterprises to grow their businesses without having to rely on loan sharks.
High transaction costs and slow KYC processes
The idea behind microfinance is simple but putting it into practice is not.
Firstly, although most microfinance institutions are not banks, they operate with the assistance of private sector banks. Hence, they face high transaction costs, resulting in high interest rates and transaction charges for borrowers.
Secondly, microfinance borrowers are often based in remote locations and have little to no business-relevant paperwork available. Thus, KYC processes are slow and difficult.
"The problem with microfinance is that the people who put money into microfinance are completely invisible to the people who get the microfinance, and vice versa," said Ashish Gadnis, CEO of BanQu, a company that is building an identity platform on top of the Ethereum blockchain.
Blockchain technology provides solutions
Blockchain technology could offer solutions for these challenges.
Blockchain can connect borrowers and lenders directly with each other, cutting out the need for local banks. This could significantly lower transaction costs.
Moreover, increased transparency could improve KYC processes. Brad Chun, CTO of the peer-to-peer remittance and lending platform Moeda, explains that blockchain allows for easier auditability and improves operational efficiency. Both, he says, will result in lower lending costs.
Moeda is a startup from Brazil, which won the first place in a United Nations-sponsored hackathon. Limited access to banking services is a massive roadblock for small businesses in Brazil. As a result, they are forced to take out loans with annual interest rates of up to 4,000 per cent.
Moeda leverages blockchain technology to decrease lending costs. Once projects are approved, microfinance lenders can send money directly to the recipients without the need for various middlemen.
Creating lending identities
Another issue blockchain technology could solve is the lack of data. Borrowers cannot demonstrate a credit history, as they are invisible to the banking system. As a result, banks have no way to rate a borrower's creditworthiness.
Blockchain technology could enable small businesses in developing countries to build up a digital lending identity with their own credit profiles and economic histories.
BanQu has introduced such a digital lending identity in five countries. The company gathers historical financial data, land records, trust networks and business registration documents from small businesses and enables them to demonstrate their creditworthiness to potential lenders.
Ashish Gadnis explains, "Now, if I wanted to lend as a microfinance institution, I actually know who the farmer is, what land it is, how much they're producing, so I don't need four middlemen."
Another example is Twiga Foods, an agricultural marketplace in Kenya. The company has partnered up with IBM and employs blockchain technology to keep track of transactions that are carried out by local farmers who use the platform to sell crops to local vendors. This data can then be used by local farmers to demonstrate their economic history when applying for small business loans.
Similarly, US-based firm Uulala has created an app that clients can use to perform financial transactions. The app will store the operations on a blockchain-based ledger. This data is then being used to create a credit score to forecast the user's financial abilities and creditworthiness.
Challenges ahead
Blockchain technology has the potential to help millions of small businesses to get access to financing and break the debt cycle by lowering borrowing costs. However, all of the mentioned projects are still early stage and as always, the proof is in the pudding.
One challenge will be to get potential borrowers to use the technology. Small businesses in developing countries often operate without any electronic devices, let alone electronic banking applications.
Moreover, not only users but also governments and traditional financial institutions need to work with the technology and acknowledge digital lending identities.
Both won't be easy, but also not impossible to accomplish. Financial inclusion is crucial in the fight against poverty. Blockchain could be the technology that moves us one step closer to this goal.