Wirex Integrates XRP into Their Payment Platform
$2 Million in XRP Deposited During the First 12 Hours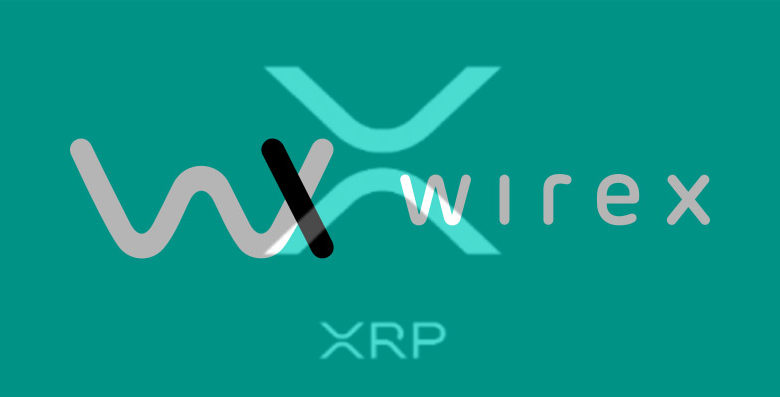 One of the most prominent providers of Visa cryptocurrency debit cards, Wirex recently announced that users are now able to deposit and use Ripple's XRP token on their system.
The adoption of cryptocurrencies is, and always has been, one of the main subjects of any discussion connected to the future of blockchain-based currencies. The ability to spend their favourite coin to buy groceries, bread, milk, or just get some cash from the ATM is a cruciality for a larger-scale adoption.
By spending cryptocurrency directly via debit card, users can completely substitute the formerly used FIAT currencies for crypto of their choice.
Until recently, debit cards supported Bitcoin (BTC) exclusively, as the first and most trusted digital asset, which boosted its dominance across the cryptocurrency market.
Lately, with faster development of top Altcoins, the situation is changing.
A Major Positive for All the XRP Holders
The XRP token, issued by the FinTech company Ripple, got the support it deserved, considering the number of its supporters. 
The Wirex inclusion gave the large Ripple supporters community the chance to use the XRP as cryptocurrencies were intended to be used – as the means of payment.
During the first 12 hours after the announcement, Wirex announced that the amount of $20 million in XRP had been deposited to the Wirex system. The overwhelming numbers can be interpreted as the confirmation of the XRP's growth perspective.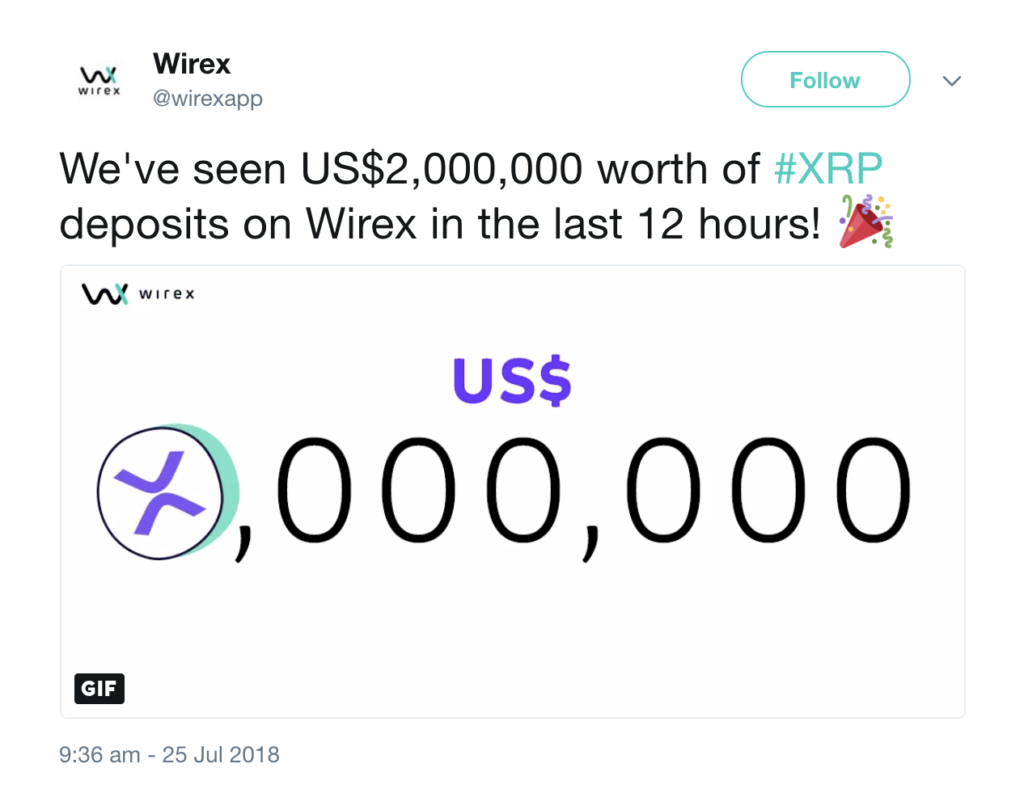 Even though the price of XRP has been shaken down by the bear market, this piece of news can trigger a wave of investments motivated by the investors' need to bypass Bitcoin's slower and costly transactions in everyday payments.
Twitter user Marc C commented on the announcement: "About time to give us the option to receive the cryptoback on purchase in XRP instead of slow and expensive, energy-consuming Bitcoin." Do you have the link to the direct tweet?
Wirex XRP Wallet Offers Many Possibilities
By owning a Wirex debit card, their clients can convert XRP to fiat and spend it with the Wirex card. Buy, sell, exchange and deposit XRP in the Wirex application. Exchange XRP with 50 supported altcoins, or USD, GBP, EUR, and Bitcoin, and transfer XRP between Wirex users for free.
Nevertheless, the Wirex debit card is available to the citizens of the European Economic Area (EEA) exclusively, which include all the countries of the European Union, with the addition of the United Kingdom, despite the notorious Brexit.
The Newly Established Partnership Benefits Both Parties
Wirex claims that 1,5 million clients use their services. That number can exponentially grow now that all the XRP owners have a well-oiled spending channel, while cryptocurrency enthusiasts gain yet another way to bypass the traditional FIAT-based financial system.
Related post:
Coinbase Rolled Out Cryptocurrency Gift Cards in Australia and Europe