Singapore Shipping Giant and IBM Partner to Digitize Trade Documents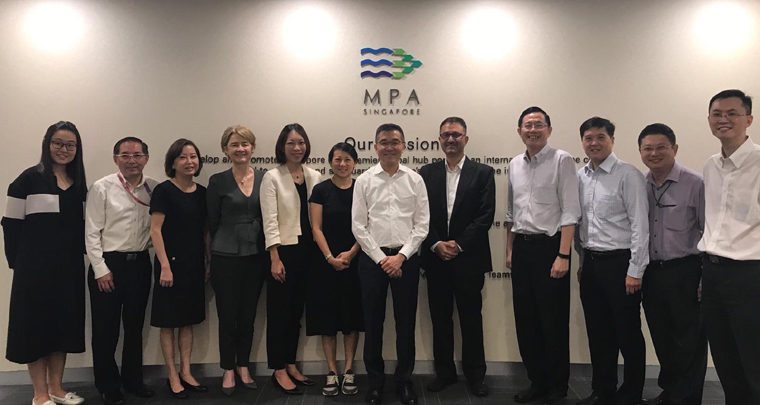 Recently, we covered IBM's 'FoodTrust', a blockchain-powered system that tracks produces from farms to stores, enabling grocers and consumers to verify the product's trajectory and shipment conditions and quality. It seems like IBM is investing in blockchain in different sectors. We've also covered their partnership with the Australian government to create a smart contracts platform.
Last week, IBM and the Singapore shipping giant, Pacific International Lines (PIL) communicated on their partnership. Their goal is to digitize the Bill of Lading using blockchain technology. PIL is one of Singapore's largest shipping companies that serves almost 500 ports in 100 different countries.
The Bill of Lading is a vital document handled by several parties that gives evidence to the ownership of goods, the receipt of shipment, and the contract of carriage. The document is not only used by the parties involved in the trade, but it is also crucial for those financial institutions providing trade financing.
Any legal document circulated between and handled by a number of different parties will be susceptible to risks of loss and fraudulent activity. Maintaining paper copies and the accompanying necessity to distribute those copies via the mail incurs costs. Successful digitization of the Bill of Lading will serve to secure shipping transactions and reduce unnecessary costs.
"Traditionally, information flow is predominantly handled via manual processes, and the supply chain is slowed down when there are many points of communication within its framework," PIL's Executive Director, Lisa Teo, said when explaining how hosting the electronic bill of landing (e-BL) on IBM's blockchain ledger can reduce fraud and costs
The partnership not only involves IBM and PIL, but both companies are working with the Maritime and Port Authority of Singapore, the Singapore Shipping Association, Infocomm Media Development Authority, Singapore Customs, and the Bank of China Limited Singapore branch.
Digitization will be powered by blockchain technology
Lisa Teo has said that the company has the responsibility to upgrade their capabilities in its transportation logistics ecosystem, which it can do by establishing the e-BL.
Teo stated concerning the partnership with IBM that, "The use of blockchain technology to allow for the direct exchange of documents and information via the decentralized network to boost transparency, eliminate disputes forgeries, and unnecessary risks will be key for this industry to progress."
IBM's Center for Blockchain Innovation, or ICBI, is overseeing IBM's role in the partnership. The ICBI has stated that its goal in the project is to work with local government authorities, academia, and any impacted industries to make Singapore a pioneer of FinTech.
Among the ICBI's aspirations is not only to work with PIL over its digitization, but also to make Singapore a leading destination in terms of cognitive and blockchain technological innovation.
IBM's efforts to implement blockchain-based innovations in the shipping and international trade industries are not new, as the company announced in August that it had partnered with Maersk, the world's largest shipping container operator, to launch TradeLens – a blockchain-powered shipping platform.