Commonwealth Bank Ships and Tracks 17 Tonnes of Almond to Europe
Ethereum Network Hosts the Successful Trade Experiment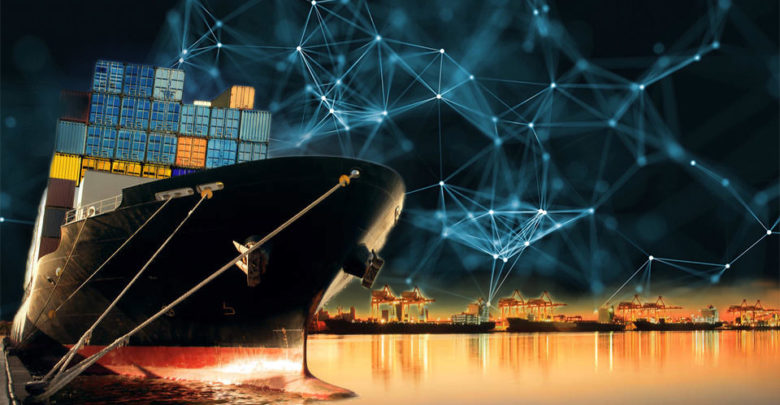 According to the today's official announcement on the Commonwealth Bank (CBA) website, the financial institution, in collaboration with five Australian and international supply chain leaders, shipped and successfully tracked seventeen tonnes of almonds Sunraysia in Victoria, Australia, to Hamburg in Germany, using the Ethereum Blockchain.
Blockchain Technology to Revolutionise the Supply-Chains
Commonwealth Bank exhibited a new blockchain platform, supported by distributed ledger technology, smart contracts, and the internet of things (IoT) to expedite the trade experiment, tracking the shipment from packer to the end consumer, along with all the previously existing processes.
"Our blockchain-enabled global trade platform experiment brought to life the idea of a modern global supply chain that is agile, efficient and transparent," described Chris Scougall, Managing Director of Industrials and Logistics in Client Coverage, CBA.
"We believe that blockchain can help our partners reduce the burden of administration on their businesses and enable them to deliver best-in-class services to their customers," he stated.
The List of Partners is Formidable
The official statement confirmed that Commonwealth Bank partnered with global agriculture player Olam Orchards Australia Pty Ltd, Pacific National for rail haulage, port landlord Port of Melbourne, docker Patrick Terminals, and shipping carrier OOCL Limited, as the part of the experiment, while the Australian IoT provider LX Group provided hardware and software support to ship the goods from Mildura to Hamburg.
"By bringing together partners from across the end to end supply chain and developing a new platform underpinned by emerging technology, the blockchain, and IoT, we were able to prove a concept to modernise global trade," said Alex Toone, CBA Managing Director of Global Commodities and Trade.
Highly functional track and trace system enabled partners to find the location of the shipment at will, as well as view the conditions, such as temperature and humidity inside the container, through four IoT devices, thus providing partners throughout the supply chain with a higher level of transparency and efficiency regarding the location, condition, and authentication of transported goods.
The Supply Chain Manager at Olam Orchards Australia Pty Ltd, Emma Roberts said: "Trade inefficiency can be extremely detrimental to our business. It is vital that as an industry, we look at emerging technology for ways to enhance the supply chain to develop a more transparent and efficient platform. This project has shown that through collaboration from all parts of the supply chain that this can be achieved."
Ethereum – Because it Has the Most Development Activity
The purpose-built blockchain, based on the Ethereum technology can process all three key segments of today's global trade – operations, documentation, and finance.
Regarding the usage of the Ethereum technology, the CBA stated that they used it in this experimental project because Ethereum currently has the most development activity globally, and offers all the functionalities they required for their system.
"However, other blockchains are developing rapidly, and Commonwealth Bank remains open to other options in the future," the official announcement concluded.
Related post:
CrimsonLogic Launches Government-Backed Blockchain Trading Platform