IBM Offering Revolutionary Blockchain Food Tracking System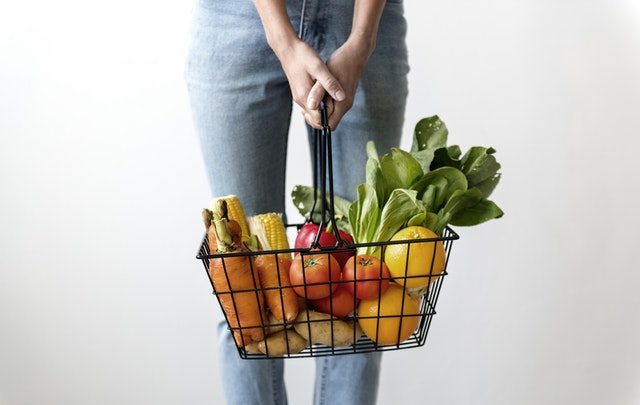 This week IBM has confirmed that any business interested in Food Track is welcome to opt-in as the software is now available globally. The system will allow all participating good chains to provide their customers with details of where their food came from. The idea is to create a way to have full control over visibility and accountability within the foods supply chain using Food Trust.
At the moment, the tracking system has not been used to test multiple grocery products on a large-scale basis. Instead, IBM opted to start small to cause as little disruption as possible to participants' current supply chain systems.
In the last 18 months, only one or two items per system have been tracked just to bring forward the concept of tracking groceries through the supply chain using the blockchain tech.
Already big brand names such as Walmart have been involved in initial tests. One of USA's largest supermarket chains announced this September that is has switched to Food Track for initial tests. For the time being these tests have been very modest as Walmart has been using Food Trust to keep track of spinach and lettuce produce through its vast supply chain network.
That said, it looks like the tests so far have been successful as IBM is now looking to spread Food Trust's wings. The software solutions giant is now looking at taking on grocery retailers interested in using their blockchain-based software for larger scale operations across the globe.
Partnerships with Topoco, Wakefern, and Carrefour Have Already Been Announced
With over 12,000 stores spanning 33 countries, the French-owned grocery retailer Carrefour has been quick to take up IBMs offer. Furthermore, Topoco Associates and Wakefern have also jumped on the IBM bandwagon putting their trust into the brand-new Food Trust network.
Seeing big brand names such as these putting their faith into IBMs new food tracking network comes as no surprise. A recent survey by Juniper Research found that  65% of its respondents said that IBM would be their first choice company for a potential blockchain software tech deployment within their industry.
That survey was only but a few months ago. Since IBM released Food Trust, one of the solution provider's very first blockchain solutions, the survey's results appear to have been proven very accurate indeed as the list of big brand names within the grocery retail sector already interested in this software goes beyond Walmart, Carrefour, Topoco Associates, and Wakefern.
Here is a list of 11 current founding members of the Food Trust App:
Walmart
Carrefour
Topoco
Wakefern
BeefChain
Smithfield
Dennick Fruit Source
Nestle
Tyson
Kroger
Unilever
Trust is the New Currency of Today's Modern World Within the Food Industry
Food Trust is based on offering transparency within the supply chain network. People are demanding to know where their food came from more than ever before.
They want to know that the farm or factory the food or produce has passed through is operating ethically. Furthermore, they want to know if what was organic, what hormones or additives have been added. Food Trust is the solution that can give these people the answers they are looking for.
IBM's Food Trust Has Broken Down the Barriers to Transparency
Food Trust is not just a tracking system. It can also locate precisely where bad foods are and have them removed from the supply line. It also makes sure the products are exactly what they say they are.
Furthermore, it has been designed to streamline the supply chain offering the chance for participants to increase their bottom line. This can be achieved because the software has been designed with integration into other systems in mind, which means businesses within the primary, secondary, and tertiary sectors will be able to adopt the new tech seamlessly.
There are 3 stages to the system:
Tracing: keeps track of the location of products by tracing the whereabouts
Certification: this is verification that products are what they say they are. For example, it can verify that products are organic giving them a certificate if approval as organic
Data entry: is the point at which everyone at each stage of the supply chain can connect to the system and input their date to keep things running like clockwork
Imagine how IBM could expand this technology into the future. It would be amazing to know exactly where your coffee beans came from down to the exact farm in the Amazon. How the wood used to make your kitchen was sourced and what the supplier is doing to make sure more trees are planted to create a sustainable supply chain.
Most importantly this could be the key to stopping the trade in blood diamonds in which IBM's Global Platforms and Blockchain Senior VP has already touched on this subject in an interview with Forbes.
There is so much more this application can do. You must take your hats off to IBM for this piece of software because it could just be the key to wiping out unethical practices within the supply chain.
Related post:
Australian Government Joins Hands with IBM to Create a Smart Contracts Platform