Blockchain Solutions Enter $905 Million eSports Gaming Industry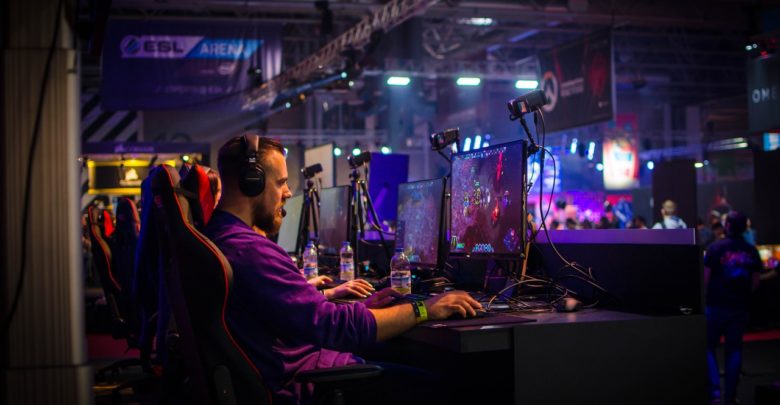 eSports have become one of the most popular online gaming trends this decade with pro players earning million-dollar prizes in tournaments that are covered globally. Currently, over 10% of the online gaming industry has been claimed by eSports gamers; a figure that is growing at an explosive rate expected to reach $905.6 million by 2018.
With all this in mind, is there a way that blockchain can contribute to this rising trend in eSports Gaming?
There are already a handful of new blockchain-based companies that are looking to set themselves apart from the rest by entering the eSports marketplace with their very own innovative ideas.
One that immediately springs to mind is Bountie.io, an eSports startup based out of Singapore. The company plans to use the blockchain as well as its own cryptocurrency by building a simplified system with fast monetization and platform processes. One of the key selling points Bountie is pushing is that rather than competition winners waiting for up to 6 months for their winnings to be paid, the Bountie system will process payments almost immediately.
Another aspect of eSports is sponsorship and team management. This is where DreamTeam is breaking into the industry using blockchain tech as its weapon for success. It is an infrastructure platform as well as payment gateway aimed at eSports gaming. The idea of this system is to help professional eSports players and teams manage deals directly by using Smart Contracts. The agreements made between players and companies, such as sponsorship deals, advertising deals, and tournament organisation, can all be settled using DreamTeam's blockchain platform.
eSports teams can manage their affairs in one place using a single blockchain solution for all their team's arrangements. In effect, the system connects different parts of the industry and allows them to be managed from one place. With so many eSports teams and players out there, with new teams and players always coming through the ranks, the DreamTeam solution could help teams concentrate on practising their gaming skills and spend less time dealing with the complex business side of becoming a pro.
Beyond playing games – tracking made easier
eSports are not just about teams and those playing the games. There is a massive number of eSports' fans out there following their favourite players and teams. League of Legends alone has had 43 million views with 370 million hours of watched at its LOL World Championship. Many other eSports games boast viewerships that reach into the millions. Tracking these stats can be difficult for many reasons.
Eventum Alpha aims to help to track statistics and eSports results in a more seamless process by using its blockchain concept. The event tracking tool can follow who drew first blood in a game, who collected the most gold, and other stats people may want to look up. This is much like watching a football event and looking at the real-time stats for betting purposes. eSports betting is also very popular and has become a fast-growing sector for online betting companies.
Eventum Alpha is likely to become a major part of this industry if its proof of concept continues to run successful tests thus providing the online eSports betting marketplace with fast, accurate, and reliable in-game data statistics.
Games released on the blockchain
Finally, we took a look at games using the blockchain. eSports and blockchain are generally mentioned when it comes to solutions for the financial transactions within the industry, management, and statistics. However, rarely do we hear about eSports games being released on the blockchain.
Recently all this changed as finally the long anticipated release of the blockchain's first eSports games has been announced. Gods Unchained has been released and is expected to become as big as games like Dota 2, Call of Duty, and League of Legends.
Gods Unchained has digital assets that can be earned while playing the game. Players can then earn and trade these assets in auctions using Ether coins. The most expensive assets being those that are rare but there will also be very rare assets that can be bought and auctioned off as their value increases.
Many eSports games have the same concept. Dota 2 includes an auction area where players on the game sell their digital assets, but for cash. Gods Unchained is using this very same concept but instead attracting those that want to trade using Ether tokens.
These developments represent an evolution of the gaming industry in implementing blockchain. It provides an example of how it can apply to different sectors in one industry, from immediate payments to sponsorship management to events' tracking. Besides, the adoption of digital assets in the eSports world can be seen as a glimpse of what blockchain can revolutionise our daily lives.
Related post:
Blockchain Posing New Challenges to the Gaming Industry
Did you find this article helpful? Don't hesitate to share on Facebook and LinkedIn to let your network know!