Bakkt – Starbucks, Microsoft, and Intercontinental Exchange (ICE) Blockchain Partnership
Pay For Coffee With Bitcoin (BTC)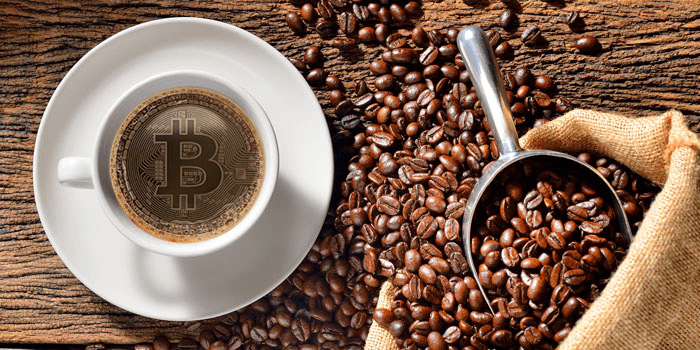 According to CNBC, Starbucks signed a partnership deal with Microsoft and ICE to form a new company, Bakkt, which propelled the company into the ocean of blockchain technology.
Bakkt will focus on enabling consumers to buy, sell, store and spend cryptocurrencies by converting Bitcoin and other coins into USD, which can then be used to buy Starbucks' products throughout their network. In short, Bakkt is designed to serve as a scalable on-ramp for institutional, merchant and consumer participation in digital assets by promoting greater efficiency, security, and utility.
The Bakkt ecosystem will also include federally controlled markets and warehousing along with merchant and consumer applications. In addition, it will be designed to address the needs in the $270 billion cryptocurrency marketplace, with the CFTC review and approval by November 2018.
Bringing Transparency and Trust to Previously Unregulated Markets
"It's very big news for Bitcoin because people are wondering where can you spend Bitcoin. Now, at every single Starbucks," Brian Kelly, founder, and CEO of BKCM stated. He added that the connection with such a significant regulated institution like the ICE is a major positive for the cryptocurrency industry in general.
Kelly's enthusiastic statement can be misinterpreted because although Starbucks will not accept Bitcoin directly yet, , due to the regulatory issues, the Bakkt project shows the belief the company is putting into the blockchain industry.
Jeffrey C. Sprecher, Founder, Chairman, and CEO of Intercontinental Exchange declared in his statement: "In bringing regulated, connected infrastructure together with institutional and consumer applications for digital assets, we aim to build confidence in the asset class on a global scale, consistent with our track record of bringing transparency and trust to previously unregulated markets."
Vice President, and the head of Partnerships, and Payments for Starbucks, Maria Smith, appended that Starbucks is dedicated to expanding payment options for their customers through innovation, and are planning to "play a pivotal role in developing practical, trusted and regulated applications for consumers to convert their digital assets into US dollars for use at Starbucks."
The List of Partners Will Become Much Longer
In addition to Microsoft and ICE, the partnership will include Fortress Investment Group, Eagle Seven, Galaxy Digital, Horizons Ventures, Alan Howard, Pantera Capital, Protocol Ventures, and Susquehanna International Group, LLP.
However, Starbucks isn't the first giant to adopt cryptocurrency payments for their goods and services.
Overstock.com, whose CEO, Patrick M. Byrne is heavily endorsing cryptocurrencies (especially Ravencoin), was the first big company to accept Bitcoin payments in 2014 and was followed by Expedia, Shopify, and CheapAir, who have done the same.
Starbucks and Bakkt, by having a US regulated exchange and a licensed warehouse, may have just triggered the "if they can do it, so can we" cryptocurrency adoption wave, which can quickly bring enough positive sentiment towards digital currencies to force the SEC to allow the highly anticipated ETFs.
Did you find this article helpful? Don't hesitate to share on Facebook and LinkedIn to let your network know!