Crypto Exchange INX to raise $130 Million in Milestone IPO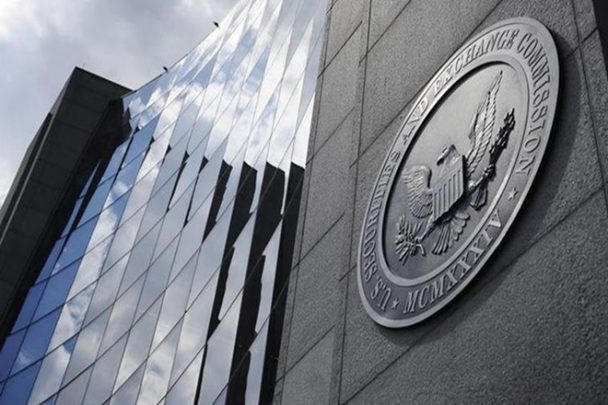 INX Limited, a crypto exchange startup, is reportedly planning to raise $130 million via a security token initial public offering (IPO). It'll be the first security token sale registered with the U.S Securities and Exchange Commission (SEC).
INX is headquartered in Gibraltar, and they filed the SEC's prospectus form for foreign issuers, draft F-1, on Monday, August 19. The firm will target institutional investors, but crypto trading on the exchange will be available to the general public, just like the INX token itself. 
INX, a hybrid token
INX tokens can be deemed as a utility token since holders can use it on the INX Exchange to pay transaction fees. Also, token investors are entitled to 40% of profit shares from operating activities, but they're not seen as equity holders. 
"When fully operational, we expect to offer professional traders and institutional investors trading platforms with established practices common in other regulated financial services markets, such as customary trading, clearing, and settlement procedures, regulatory compliance, capital and liquidity reserves and operational transparency," says the draft prospectus.
The exchange plans to establish two trading platforms, separating between security and non-security tokens. Also, part of the plan is to register as an alternative trading system (ATS). The prospectus reads: 
"In the future, the Company intends to establish a platform for the trading of derivatives such as futures, options and swaps."
This would place the exchange on the same field as Overstock's tZERO, which are security tokens, Coinbase Prime and Fidelity Digital Assets, which are spot cryptocurrencies, and eventually even ICE's Bakkt, which place as derivatives.
Reportedly, INX token is "an ERC20 blockchain asset that is programmed using a smart contract that is compatible with the Ethereum blockchain." 
What are the next steps?
There are a series of sign-offs that INX needs to acquire, corresponding to different parts of the process. Since crypto assets are new and regulations are still adapting to this unprecedented phenomenon, various regulatory bodies have jurisdiction. 
Before proceeding with the token sale, the SEC needs to find the prospectus "effective". The prospectus should include standard disclosures and even employment contracts. 
Beyond the fundraising part, for the exchange to actually open for trade, there are other approvals to be obtained. To list security tokens, INX needs to become a broker-dealer, and that requires a separate registration with the SEC, acceptance into FINRA, and others. 
The exchange needs to obtain a money transmitter license from the individual states it wishes to operate. By the end of the year, INX wants to start in 8 American states, and then expand to more states next year.
The security token IPO, a landmark
This IPO represents a milestone, since to date, token sales have been unregistered. Also, INX's sale would be one of the very few full-pledged IPOs in the blockchain industry. 
What makes INX's offering different is that the tokens will be registered as security tokens. The SEC has previously approved of companies conducting (utility) token offerings, which was the case of Blockstack and YouNow. 
Headed by Alan Silbert, the company is counting with notable advisors on its board, such as Mark Yusko, CEO of Morgan Creek Capital, and as one of its directors is David Weild, a former vice-chairman of Nasdaq. If successful in fundraising, INX would be among one of the very few IPOs in the crypto space, followed by Argo Blockchain who raise $32.5 million on the London Stock Exchange.