Building a Smart City in the Heart of Cambodia's Capital: An Overview
Blockchain is being leveraged by the Singaporean startup Limestone Network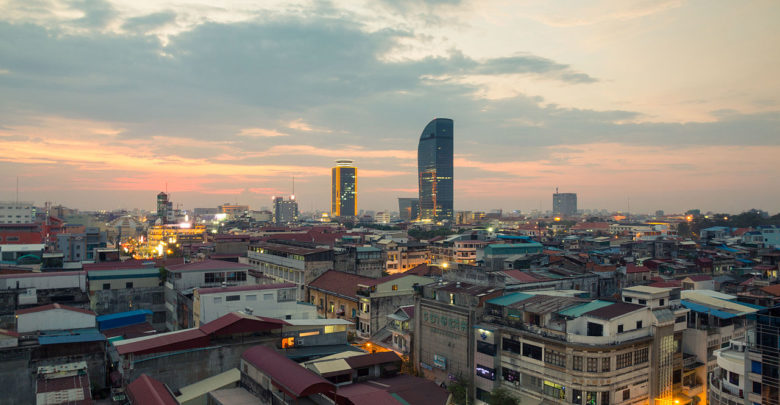 In the capital of Cambodia, a Singaporean startup is using blockchain to build a smart city. One hundred hectares the heart of Phnom Penh was chosen by Limestone Network to be the stage of a mixed-use development project. 
Ten thousand business tenants and 190,000 people live in an area comprised of residential houses, office building, commercial center, schools and a grand exhibition hall. The privately back project by Limestone network was first conceived three years ago and is expected to go live in 2022. 
Limestone Network was part of the first round of startups of Tribe Accelerator, backed by the government agency Enterprise Singapore. 
Wanting to take a different approach, the tech entrepreneur, co-founder and managing partner of Limestone Network, Eddie Lee, explains that they're starting point was the software. He said: 
"Most cities try to become smart cities by installing hardware like sensors and cameras, but our starting point begins with the software. Building on a hybrid blockchain infrastructure, the smart city collects information through residents' multiple daily touchpoints. These create an understanding of how the city moves, lives and functions."
So how will this smart city, built on a hybrid blockchain infrastructure, work? It will be powered by digital IDs and encourage financial inclusion. Let's have a look! 
How will it work
Blockchain-powered digital IDs

 
Residents, workers and commuters will need to register via the Limestone mobile app to have a digital passport.  
Background checks are obligatory. All identification details are scanned against global databases to check for any criminal records. Once everything is cleared, the identity is mapped onto the blockchain network. 
The digital passport allows for residents and workers of the city to access a range of features. Through a mobile digital wallet, they can pay for purchases digitally and move around freely by simply tapping in and out. This forms the "digital persona" of a person's activities, all stored on the blockchain.
Giving power back to consumers, the "beauty of blockchain!"

 
Lee explained that this is where the "beauty of blockchain" resides: by giving the power back to the consumers thanks to a permission-based blockchain. Residents will have full control of their data, and they can decide who can have access to it. This goes hand in hand with one of the pillars of blockchain and this project: 
Skipping the middlemen
One of the goals of this smart city project is to remove the ties between enterprises and the public. By using blockchain as a secure data provider, firms can skip intermediaries by providing services directly to consumers.  
By deciding to share certain information on their digital persona, companies can target consumers directly without the need to pay for middlemen such as advertising agencies. Also, thanks to the digital passport, personal data can be easily "ported over" within a matter of minutes. 
Widening financial inclusion

 
At the heart of the Phnom Penh project is the aim to expand financial inclusion. The digital persona will hold digital payment history and lifestyle data, which will constitute the equivalent of a credit store at the eyes of financial institutions. This will enable residents and workers to apply for financial services or loans. 
"The smart city should not only be about futuristic or cutting-edge technologies. It should be inclusive and include everybody, beginning with [people] at the bottom of the pyramid," said Lee, referring to Cambodia's high rate of unbanked.
When will it come out?
Expected to be completed by early 2022, the project expects third-party solution providers to jump in, such as ride-hailing apps, retailers, data analytics firms and financial institutions.
Limestone has a busy 5-year plan, hoping to implement similar startup models across Southeast Asia in collaboration with local governments. Ideally, the project in Phnom Penh needs to be successful before moving on to countries such as Malaysia and the Philippines. 
—
With urbanization on a steady rise, cities now amount to more than half of the world's GDP. Coupled with the move to urban cities, demographic and social changes have formed the background for a much needed technological transformation. As a result, governments are turning to innovation and smart cities are often the answer.  Blockchain plays a vital role in the development of smart cities, and it's always interesting to see more use cases showing up around the globe. 
For more about how blockchain can be leveraged in smart cities, read: Blockchain's Role in Developing Smart Cities