CrimsonLogic Launches Government-Backed Blockchain Trading Platform
It will link China and ASEAN Nations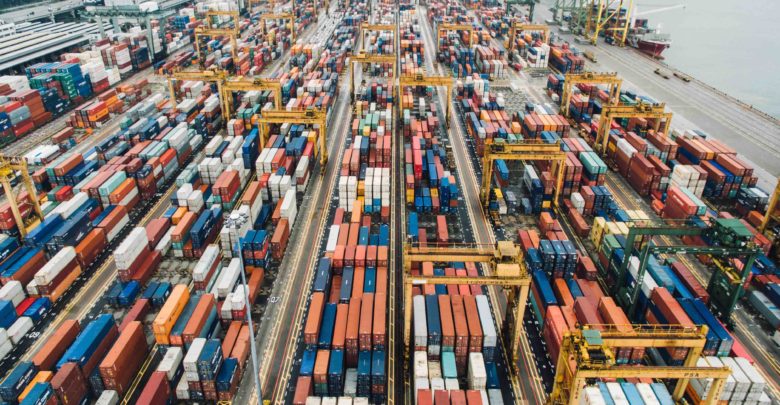 CrimsonLogic, a Singapore-based e-government services provider along with an international port operator launched a blockchain for conducting cross-border trade between China and ASEAN nations on July 18.
CrimsonLogic is owned by a government agency IE Singapore and has its presence in 20 countries. The company announced the launch of this extensible and inclusive blockchain service which it believes would "boost overall efficiency, security, and transparency" for global trade.
What is This Platform All About?
The company has launched the first trade blockchain through GeTS which is a fully owned subsidiary of CrimsonLogic. This platform consists of trusted nodes and would work as a permission blockchain network and would be operated by the participating companies.
It is expected that the platform would prove to be highly beneficial for freight-forwarders, shippers, and other key stakeholders.
Essentially, the platform is expected to offer a user-friendly interface where major tasks like sharing trade documents and keeping track of the supply chain could be done with the help of 'drag and drop' feature.
Eugene Wong, the chairman of CrimsonLogic, put the limelight on the trade relations between the ASEAN (Association of South East Asian Nations) countries and China, and added, "We believe that our Blockchain technology can help create greater trust amongst cross-border traders in ASEAN and along China's BRI and Southern Transport Corridor. Trade volume between ASEAN and China would become the single largest transaction between two regions, and we hope to facilitate this."
It is important to mention here that the blockchain would primarily function as a private or permissioned blockchain. However, it would be easily scalable, and developers would be allowed to add new layers and services for specific use cases.
A Link to Boost Trade between ASEAN Nations and China
Talking about the company, CrimsonLogic is reportedly co-owned by the PSA which is one of the largest port operators of the world. It has a 45% stake in the company.
This announcement came after a proof-of-concept was developed between CrimsonLogic and IBM and PSA last year.
It is important to mention here that GeTS itself accounted to more than 10 million transactions just after a year of launching in 2017, and it is reported that it conducted more than 13 million transactions in the first half of this year, totaling a trade worth $400 billion.
According to the group, one of the best features of the Open Trade Bitcoin is its open infrastructure which would provide "fundamental utilities as building-blocks" for the trade community to foster.
Chong Kok Keong, CEO of GeTS, said, "We see tremendous potential in the open infrastructure of OTB, and I encourage the global trade and other communities to build blockchain services on OTB to better create a more transparent and secure environment for businesses."
He further added that Open Trade Bitcoin is linked to 24 customer nodes around the world, accounting to more than 175,000 connected parties. This would result in 60% time-saving and would enhance the productivity worldwide.
Image by Chuttersnap.
Related posts: