Ubisoft is Getting Ready to Launch Blockchain Powered In-Game Items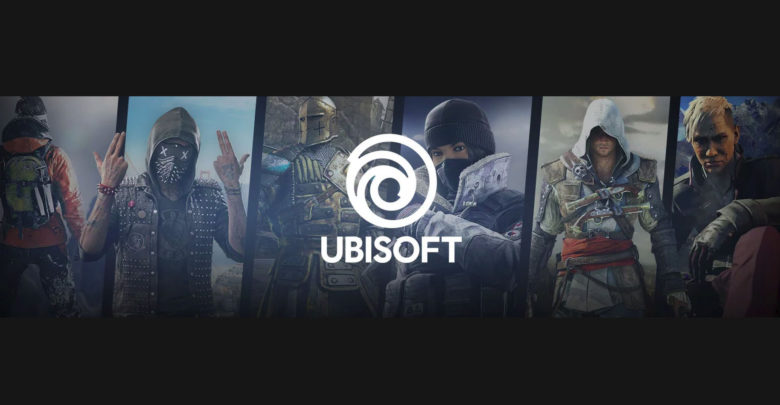 The French gaming company Ubisoft, responsible for popular titles like Assassins Creed, is working on a project which would base in-game assets on Ethereum blockchain technology.
#Ubisoft—the fourth largest publicly traded video game company known for Assassin's Creed, Far Cry, and Just Dance—is reportedly developing game features on the #Ethereum #blockchain.https://t.co/rto8ArLF2K

— Weiss Ratings (@WeissRatings) June 12, 2019
According to reports by French publication Les Echos, sources have revealed that Ubisoft's blockchain team have been investigating blockchain for several months and that its nearing fruition. Based on Ethereum's technology, they're close to testing the potential of making in-game purchases and blockchain-based accessories. 
It's not clear whether Ubisoft would trial the use of blockchain-based in-game assets with an existing game title, or a new game development, though the latter appears more likely to Les Echos. 
Bridging the gap between online and offline assets 
Such an application of blockchain technology could mean that players can own and store their purchases outside of the game they bought them in, and even port them to a new game. 
With video games currently, in-game purchases of items and character "skins" are only usable within the game they were purchased. For game players, their asset is lost once they stop playing a game and move on to the next trendy title. 
The potential to retain digital items and souped-up identities could be highly attractive to gamers, encouraging a new era of fan engagement. With many available free online games free, in-game purchases are a major revenue source for gaming companies like Ubisoft. 
By adding blockchain and crypto the equation, online and offline assets could converge on one platform.
Will Ubisoft rise to its competitor's level?
Depending on how blockchain developments progress, gaming companies could also encourage player loyalty by allowing the movement of purchases between their own titles. 
Ubisoft hasn't officially released any blockchain plans for in-game items and could wait for further regulative clarity for blockchain technology in France. But if successful, such a progression for the well-known gaming giant could provide it with a way to compete with Fortnite creator Epic Games. 
Epic currently generates $2 billion in annual revenue with a significant part earned from in-game purchases within Fortnite. 
Earlier this year, Ubisoft did announce that their Strategic Innovation Lab was investigating how to apply blockchain technology. A little later it released a blockchain-based game titled Hashcraft.
Blockchain and gaming: a story with great potential
Gaming is widely heralded as an industry that could propel the use of blockchain technology if in-game items become tokenized as blockchain assets, and one or more cryptocurrencies are enabled for widespread in-game purchases. 
Only last year, the global games market reached $138 billion, and it's expected to grow to $180 billion by 2021. There was a 13% increase between 2017 and 2018, highlighting the exponential growth the industry is experiencing. 
If you add this to the gaming industry's progressive attitude to new technologies to this equation, the massive potential of blockchain has led many companies to integration and adoption. To give you an idea in numbers, the blockchain market generated $340 million in 2017, and it's expected to reach $2.3 billion by 2021.
Many blockchain and gaming companies are investigating the technology for mainstream gaming, like TRON, Enjin, and Atari, none has yet launched a project that could scale to Fortnite's heights. 
This shows the potential of applying blockchain to gaming, creating not only in-game assets but also token rewards systems, management of transfers and payments, successfully bridging the gap between online and offline assets.
The final word
With the blockchain, Ubisoft can join the league of giants adopting the technology to change the gaming experience. 
With Bitcoin's recent price recovery demonstrating renewed vigour in the cryptocurrency market, a significant blockchain development by an influential gaming leader could add to an exciting year for blockchain and cryptocurrencies. 
If indeed such a development occurred in the near future. Less speculatively, Ubisoft's work is further evidence that blockchain technology is likely to take hold in the gaming industry as well as other sectors. 
Learn more on how blockchain technology is introducing a new era of fan engagement across the global marketplace:
Blockchain-based Merchandise Trade – From Crypto Payments to Counterfeit Prevention