Enjin Coin Mintshop: Anyone Can Create Their Own Crypto Token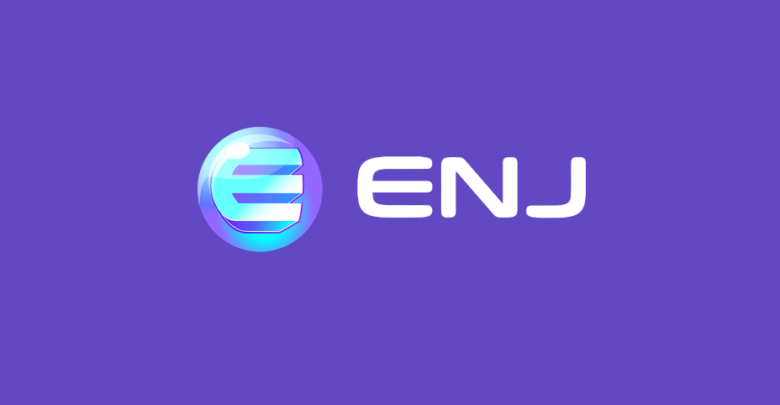 The world of cryptocurrency values may not be performing as well as it did for that amazing Q3 we saw in 2017, and we may not be seeing a replication of that crypto market boiling cauldron this year as many would have hoped. However, new blockchain solutions aside from digital currencies are very much alive, and arguably Enjin Coin has come up with one of the most ingenious solutions to date.
Mass adoption of blockchain tech and cryptocurrencies appears to be just around the corner, and to be honest, not many people saw this one coming.
Originally the Enjin Coin network was designed so designers can build their own blockchain games, but with its new Efinity network and minting application, the blockchain start-up is set to reach far beyond the blockchain's online gaming sector.
Now you can use the Enjin Coin Mintshop app to create your own crypto tokens without having to hire a developer to design your version of an ERC-20 token standard. This would, in turn, negate the need for smart contracts to be developed because Enjin Coins new solution already does this for you.
Those that participate in the Mintshop network will still need to use the Ethereum network's ERC-1155 standard via the Enjin Coin platform, which for most is not an issue.
For those not so keen on Ethereum's ecosystem, then the reduced cost involved in using Enjin Coin's platform will surely sway them as this is an out-of-the-box solution. 10,000 branded tokens can be purchased for prices as low as $0.03 in a matter of minutes with a wallet, token, and smart contracts already included.
Create Your Own Ethereum Based Tokens in A Matter Seconds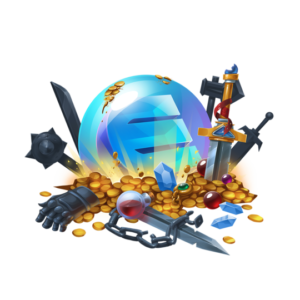 Businesses, freelancers, regular people – well just about anyone that want to – can now mint their own crypto tokens and brand them for their own business purposes.
Fungible coins can be created in which users have their own token name, image, description, and Ethereum address and can be exchanged with any other tokens as all tokens are identical. Alternatively, a non-fungible can also be minted which means that coin will be permanently branded as a unique ENJ coin, therefore the branding cannot be changed.
Another considerable advantage and cost saver is the fact that there is an Enjin Coin wallet that can be used by companies or individuals that want to take advantage of this brand new state-of-the-art crypto minting tech.
Also, going back to the expenses mentioned above of having to create an ERC-20 token, think about the costs involved if you wanted to create your own custom wallet to hold your version of those ERC-20 tokens – Mintshop additionally eliminates the need to do so.
Anyone can hold multiple ERC-1155 branded tokens in their wallet, and Enjin Coin's Mintshop can be an ideal solution for those that want to do promotional partnerships on blockchain. This can open the door to campaigns such as the ones we've seen with GoPro & Red Bull.
You can see 13 example of co-branding promotions here.
It really could not be simpler. Log on, mint your coin, and distribute it via the pre-designed Enjin Coin Wallet. What's more is the Efinity network is close to completion, which will connect anyone using the minting service, so that they can swap their blockchain based e-vouchers, collectables, tickets, and so on within seconds.
Read more about the Efinity network's progress from Enjin Coin here.
How Will the Tokens Be Used By The General Public?
The original concept here is for people to use the tokens as rewards, incentives, vouchers for gifts, and even cash value vouchers that are specific to a company promotion. For example, McDonald's recently did a similar promotion using its MacCoin. To celebrate the fast food chain's half a century milestone anyone that has a MacCoin could use it to trade it in for a free Big Mac.
Other ways tokens can be used are as gift vouchers. Rather than wrapping up a gift voucher in an envelope and having to remember where you left it on that rainy day you decide to use it, the voucher will be stored on the Enjin Coin ecosystem.
Literally, these tokens apply to every industry you can think of. Airline reward systems, hotel deals, travel deals, and tokens could even be used to issues entrance tickets for sports or music events.
Integrating Token into Video Games
With a large number of solutions coming through over in the gaming industry, Enjin Coin was one of the first companies to see the potential of a gaming market predicted to be worth over $171 billion globally by 2025. Gaming developers can digitalise games or in-game assets, so now gamers can take ownership of their gaming items. With some tokens or forms of tokens becoming rare due to only a few being produced, the value of the digital assets could even rise.
This concept therefore, would be along the same lines as using the tokens as collectables, which can be used in any industry. Superstars can digitally sign their collectables, and baseball cards or World Cup football player stats and team collections could also form valuable collections.
Since the announcement of the new Mintshop solution, Enjin Coin jumped in value by 8,5% with its current market cap ranked at number 136 and valued at $38.3 million.
Related post:
CryptoKitties Dapper Labs Raises $15M To Develop The Future of Blockchain Gaming