Blockchain-based Merchandise Trade – From Crypto Payments to Counterfeit Prevention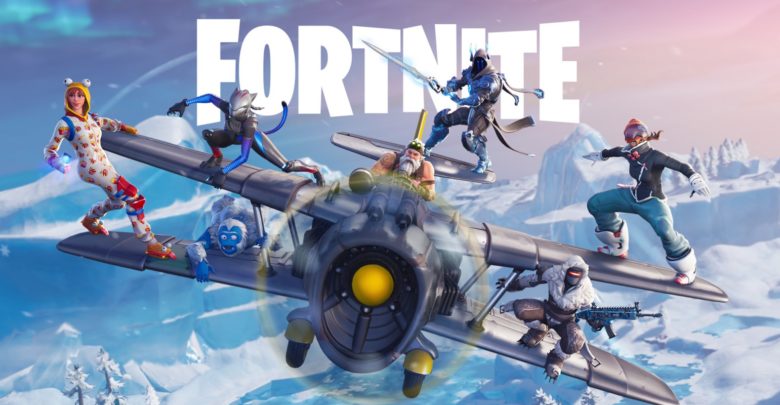 *Since its publication, this article has been updated.*
Blockchain technology could introduce a new era of fan engagement across the global marketplace. Fortnite, the most popular online video game worldwide, is offering XMR as a payment option when buying merchandise online. A Japanese football club uses blockchain technology to verify the authenticity of fan items.
From now on, Fortnite fans can buy merchandise using the cryptocurrency Monero (XMR). Fans of the blockbuster online video game have shared the news on Reddit on January 1, 2019 .
The reaction amongst the fan base and investors was mostly positive. XMR has increased more than 10% in value since 1st of January.
The company has not made any official announcement. Nevertheless, the Fortnite merchandise store is showing a payment option for XMR and fans have confirmed it works. Official announcement or not, it's true.
So far, Fortnite only offers XMR payments, other cryptocurrencies are not accepted.
Not yet.
Monero developer Riccardo Spagni shared the news on Twitter. When asked why Fortnite is not allowing Bitcoin, he said it was due to "lack of privacy," but also noted that Fortnite is considering adding Lighting Network to their list. Monero is one of the digital currencies mostly preferred by users who value privacy, as it provides a high level of anonymity.
Expanding crypto adoption in merchandise trade
In fact, Fortnite has been banking on the concept of cryptocurrencies ever since its launch. Users can buy V-bucks tokens to purchase in-game upgrades and outfits for their virtual characters. Refunds are made in V-bucks exclusively.
What's new is that Fortnite will now use cryptos in the real world as well.
The idea to offer XMR as payment method was most likely born out of a Marketwatch study from 2018. It revealed the popularity of the game when American teenagers said they preferred receiving cryptocurrency and V-bucks instead of cash or gift cards.
Spagni seemed excited when he published on twitter
Too cool: the Fortnite merch store (https://t.co/KNL4IFCFHk) lets you pay in Monero, so now you can purchase that sweet Durrr Burger onesie without your friends / family / coworkers judging you. https://t.co/XYs1NjGvGp

— Riccardo Spagni (@fluffypony) January 1, 2019
Fortnite is no lightweight. It's currently the most popular video game in the world, reporting more than 200 million users. Thus, Fortnite enabling crypto payments could indicate that crypto adoption is expanding.
That said, we can't be sure how successful this form of payment will be. While crypto-enthusiasts are excited that this integration could trigger a higher crypto adoption, some remain skeptical that the introduction of only one crypto can push of the crypto up.
Blockchain can verify the authenticity of fan merchandise
Blockchain applications in merchandise trading go beyond cryptocurrency payments, not only in gaming, but in also industries as well. The Blockchain Land has covered the adoption of blockchain in the gaming industry, with the latest adoption involving full ownership rights to gamers by Robot Cache.
Verified Collection, a blockchain startup focusing on digital collectibles, has recently partnered up with Vissel Kobe, a Japanese football club. The partnership plans to introduce blockchain-authenticated merchandise for fans in the United States.
All products can be verified on the blockchain. The goal is to prevent counterfeit and increase buyer confidence.
Considering that during last year's Super Bowl, $15 million in fake merchandise was seized by US authorities, blockchain-based merchandise verification could address an enormous issue.
Vissel Kobe's most famous player Andres Iniesta says, "This is something that has never been attempted in the history of football."
He is right. And it is also something new in the history of merchandise trading.
Update 
Since the publication of this article, there has been some developments. Fortnite has terminated the XMR payment option. Tim Sweeney, founder of Epic Games, the company behind Fortnite, said the acceptance of XMR was "brief" and an "accident." He tweeted that "somewhere along the way" one of Epic's partners enabled the Monero payment option.
Actually, Fortnite's brief foray into crypto was accidental. We worked with a partner to open a merchandise store, and somewhere along the way Monero payment was enabled.https://t.co/vzmSCMey3T

— Tim Sweeney (@TimSweeneyEpic) January 6, 2019
He also added that Epic doesn't currently have any official crypto-focused partners and no plans to move into this direction, even though "many of us at Epic" are big fans of decentralized ledger technologies.
In short: We don't know what this was about. Was it a mistake, or are they experimenting with crypto but don't want us to know yet? Either way, the integration of the crypto sparked a very positive reaction amidst the users. It is hard to deny its potential and the benefits of adopting the technology in the merchandise industry.