Facebook's Cryptocurrency Project: What Do We Know So Far?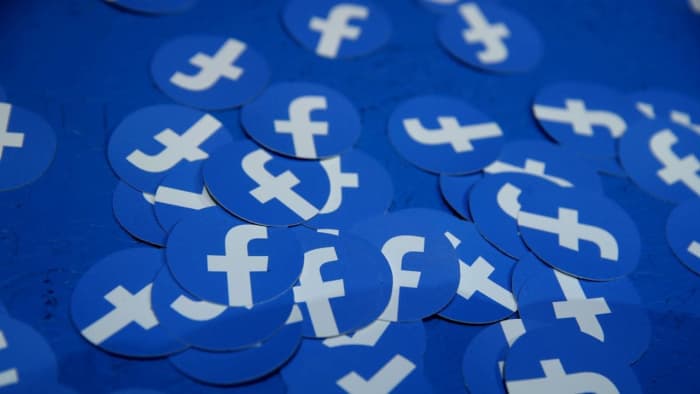 Social media giant Facebook, with over 2 billion active users, created its blockchain team in May 2018. Now, one year later, details of Facebook's plans are still sparse and mostly unconfirmed. Facebook is very secretive about its plans, but if it does launch its rumoured stablecoin, it could have a significant impact on the blockchain and cryptocurrency space.
According to Bloomberg reporting on May 8, 2019, Facebook's blockchain team is 50 strong. Bloomberg, citing anonymous but familiar sources, says Facebook's product could be announced in coming months. In addition, a cryptocurrency stablecoin could be launched first in India. The country is a growth market for Facebook, and it's already testing payments technology via WhatsApp Pay in the region.
Blockchain, payments, and compliance talent
The blockchain team has extensive payments technology expertise, around one in five used to work at PayPal. Former PayPal president David Marcus joined Facebook in 2014 to lead Facebook Messenger. As per Bloomberg, Marcus left Messenger last May issuing a statement that said he was "setting up a small group to explore how to best leverage blockchain across Facebook, starting from scratch."
On May 14, as per CoinDesk, it emerged that two Coinbase ex-employees had joined Facebook in compliance roles. At least one, Mikheil Moucharrafie, is involved with Facebook's blockchain team, as "compliance officer for blockchain." The other, Jeff Cartwright, is a policy and compliance manager for Facebook according to CoinDesk and his LinkedIn profile.
Days earlier this May, the US Senate Banking Committee wrote an open letter to Facebook CEO Mark Zuckerberg requesting details on its secretive cryptocurrency plans over further data privacy concerns. The Banking Committee's letter seemed to follow a Wall Street Journal (WSJ) article which indicated that Facebook was recruiting financial firms and online merchants to help launch its cryptocurrency project titled "Project Libra."
The foundation for a Facebook payments infrastructure?
WSJ, citing people familiar, says Facebook's project includes a cryptocurrency that could be used for payments on Facebook and across the internet, and for transfers between users. And, also that the payments system could be used to reward individuals for their activity on the platform. A Facebook spokesperson would not comment to WSJ but referred to the social media company having previously said it "is exploring many different applications." Bloomberg reports that Facebook insiders "have cautioned that the company is likely still far from releasing this type of product."
Previously, New York Times technology reporter Nathaniel Popper revealed his sources had confirmed Facebook is looking for massive outside investment in its project:
"Sources tell me that Facebook is now looking to get VC firms to invest in the Facebook cryptocurrency project we reported on earlier this year. I hear they are targeting big sums – as much as $1b."
Mr. Popper and co-author Mike Isaac, in February, citing four sources in the know, wrote that Facebook had been speaking to cryptocurrency exchanges "about selling the Facebook coin to consumers."
Facebook also acquired "talent" from blockchain and smart contract platform developer Chainspace in February, according to Mashable and Cheddar.
Most recently, Reuters reported on May 17, that Facebook had created a fintech firm registered in Switzerland focused on blockchain and payments, but also analytics, big data, and other technologies. The company, Libra Networks, will provide financial and technology services and develop hardware and software, according to Reuters and Geneva's commercial register.
Are they still exploring or ready to launch?
Publicly Facebook appears to be sticking to its "exploring" blockchain line. Yet these and other clues lead many to expect the possibility of a Facebook cryptocurrency launch, maybe even this year in India. If this happens and is successful for Facebook, it could well eventually widen the geographical reach of its plans and push forward with integrating cryptocurrency-based payments and transfers across one, more, or all, of its social and messaging platforms. It's undoubtedly a wait-and-see situation, but it's easily assumed that Facebook is building the foundations for such progression.
With Facebook's sheer user reach, a widely used Facebook cryptocurrency could be an unstoppable catalyst for the space. However, Facebook's operations are already under scrutiny. With global regulators still uncertain about cryptocurrencies, and governments concerned about Facebook, the combination could mean additional hurdles for Zuckerberg's company.
It could also be questioned as to whether Facebook users retain enough faith in the platform and how it uses their data to entrench the brand further in their lives. Then there are blockchain and cryptocurrency proponents, who will they be able to balance blockchain's decentralized, data ownership empowering ethos, with Facebook's centralized, potentially data hungry, structure.