Alibaba's Intellectual Property System Revamped with Blockchain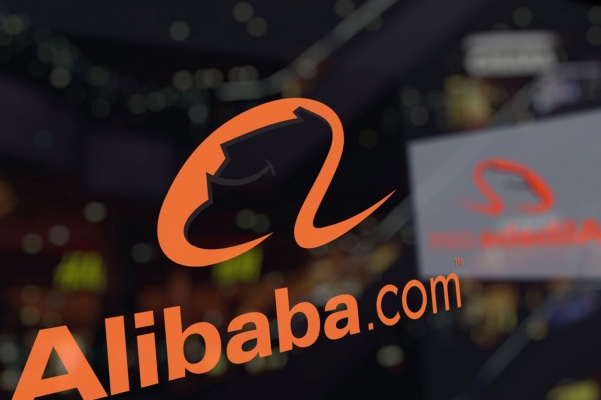 The word blockchain has been in riding an intense roller coaster ride for the past two years. In 2017, the crypto-mania led to the creation of many projects that included the buzzword "blockchain", which was hyped as the next blockbuster product.
Everyone wanted in as quickly as possible. The result was a big pile of poorly designed projects that offered little no none significant value, many barely going beyond the crowdfunding stage.
The hype around unrealistic promises died down last year alongside the ICO market crash. Now, the focus is on developing the 'groundbreaking character of blockchain' and other technologies, that hold the potential of unveiling a number of still-unknown application across many (if not all) sectors.
A new trend on everyone's mind
Now, enterprise adoption is on everyone's mind, on everyone's screens and on most of the big companies' agenda.
The International Data Corp estimates that this year, companies and governments will spend more than $2.9 billion on blockchain technology. Compared to 2018, that's an 89% increase. By 2022, the sum is expected to reach $12.4 billion.
Deloitte's 2019 'Global Blockchain Survey: Blockchain Gets Down to Business' reports that 40% of enterprises are willing to invest $5 million or more on blockchain initiatives over the next 12 months. As explained by Forbes, enterprises around the world are looking for valuable use cases for blockchain that are entirely independent of cryptocurrencies.
And, they're finding them. Big corporate giants are investing in R&D, governments are establishing innovation labs, and traditional institutions are slowly and steadily implementing blockchain.
China leading the race
As we transition from the hype around a buzzword to a new steady stream of enterprise projects, there's one trend that stands out: business in China is thriving. And a lot of it is happening because of blockchain and new technologies.
According to China.org.n, a Chinese news platform, China is leading the race in the number of blockchain projects currently underway. Reportedly, there are 263 blockchain-related projects in the country, which accounts for 25% of the global total.
China's giant Alibaba takes the lead
It is then of no surprise when China's e-commerce giant, Alibaba, announced this week that they're working to integrate blockchain technology to its intellectual property network, which is composed of global enterprises and brands. This will enable the company to protect innovation and defend the authenticity issued from the small and medium-sized enterprises in their global system.
According to Alibaba's director of intellectual property protection, Ali Xizhi, Alibaba is currently in the process of "upgrading the filing of intellectual property rights" using the blockchain.
As reported on the local news outlet Sohu, the giant is planning to have the technology rolling completely by September. The next step would be to expand to digital copyright protection, including visual content (audio and video).
As explained by Sohu, the application of blockchain will allow intellectual property protection "to break through platform restrictions". This enables the Ali Intellectual Property Protection Platform (IPP Platform) to directly link electronic deposits from global brands to the court through blockchain, thus providing a basis for all rights protection litigation.
The World Intellectual Property Organization reported that last year, most blockchain-related patent filings came from China. Of the 406 patents filed in 2017, more than half were from China, as put forward by Thomson Reuters. In total, there were 225 blockchain patents in China, compared to 91 from the U.S and 13 from Australia.
Alibaba's is known for overhauling the business model nationally and globally, positioning themselves as a strong competitor of other e-commerce platforms such as Amazon.
Behind the Alibaba Group is the co-founder Jack Ma, who is seen as a 'global ambassador' for Chinese business, as well as a role model for startups.
From intellectual property rights to smart cities implementation
China may not be a fan of cryptocurrencies, but they are dedicated to exploring the blockchain technology. The country is keen to leverage all its potential across several industries, successfully positioning themselves as the frontrunner in the sphere.
In the supply chain sector, China-based food manufacturing company, Bright Food, just announced that one of their products can now be tracked using blockchain. Built on top of VeChainThord blockchain, it allows customers to scan Cupid Farm Milk's code and access information such as the source of the mil and the path along the supply chain.
Just last week, the Jiangsu Province announced the multi-year project "Implementation Plan for the Promotion of Transportation Infrastructure Development", aimed at leveraging blockchain and other technologies to overhaul local transport infrastructure.
Two months ago, another local Chinese government, this time Shanghai, announced a partnership with the German non-profit MXC Foundation to deploy MXC's smart city IoT standard. The deal is part of the country's 13th Five-Year Plan, which makes strengthening innovation-driven development a national priority.
The country is determined to implement new technologies and lead in innovation worldwide, and blockchain is one of the driving forces.