Why Blockchain is the Future of Online Casinos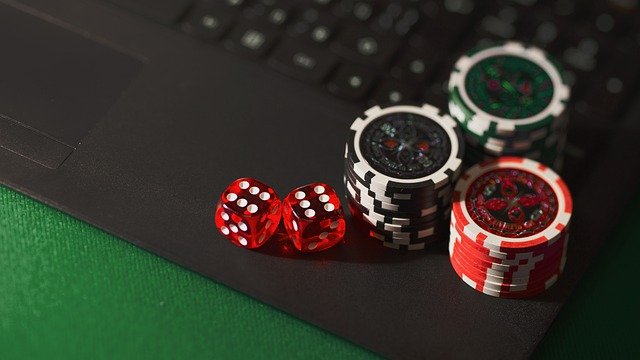 When it comes to online gaming, there's little that can top online casinos in terms of size and frequency. The online casino market is set to grow to be worth $114 billion by 2024. This is at a year-over-year growth rate of 11%.
But why has it grown to such numbers? The answer lies in how well the industry has worked to provide unique experiences to its players. For instance, with the right equipment, people can experience virtual reality casinos, creating a new hybrid experience that's exclusive to online casinos. There are also live casinos — platforms where players get a chance to play on-site games without needing to leave their homes. The live games on Gala Casino include a variety of table games such as blackjack, baccarat, roulettes, and much more. Most of these games, like live blackjack, are a lot faster than their traditional counterparts though, so players need to be extra sharp when playing.
However, like in most industries nowadays, blockchain is about to turn the industry on its head. So, here's everything you need to know about the technology and its relationship with online casinos.
Rise of blockchain
Much like the online casino market, blockchain is also a rapidly growing industry. Thanks to the pandemic, the blockchain market is set to grow at a compound annual rate of 82.4% starting this year. As an industry that's always looking for ways to improve its offerings, online casinos are going to propel blockchain to new heights. After all, blockchain's decentralized technology has much to offer the industry, including:
Increased payment security
Whether it's to cash in or out, online casinos facilitate a lot of money exchanges. Fortunately, payments made through the blockchain can't be tampered with — thanks to the technology's distributed ledger nature. Blockchain is the underlying structure for currencies known as "cryptocurrency," used to facilitate exchanges. Whenever a new crypto transaction is made, a "block" is created and checked by multiple computers before it's added to the chain. Once it becomes a part of the ledger, it's impossible to edit it.
The blockchain is also encrypted, so the data can't be read. Plenty of online casinos such as Red God and Ignition are already accepting crypto as payment.
Globalization of online casinos
Despite their unique potential to boost the economy, online casinos can and are still restricted by many countries and federal states, so not everybody opportunity to play. For example, while online poker providers are allowed to operate in France, online slots are prohibited.
But the only thing that local governments can regulate is the movement of money to and from established entities. This means that if you live here in France, you can easily access top online casinos with slots like Rizk and Jackpot Village, but you cannot use your money to play the games. However, if the online casino accepted crypto payments, like Ignition, you can bypass said regulation. This is mainly because crypto exchanges happen on the blockchain, which isn't governed by any set of rules.
True fairness
Every online casino operates on an algorithm called the random number generator (RNG). The RNG decides what cards are dealt during a round of online baccarat, what combinations come out of an online slot game, or even the kind of players you end up playing against during an online poker game. There's no real way to tamper with the RNG. Still, blockchain offers an extra layer of security by ensuring that the online casino, including its RNG, isn't controlled by anyone — not even the provider. The solutions offered by Sp8de is a great example of this technology at work. Sp8de allows online casino operators to build their platform using their blockchain gaming ecosystem. Already, we have providers like TruePlay that how built their platform on the blockchain.
From increased security to global access to its platforms, blockchain is improving many things in the online casino industry. Given the growth of both markets, it looks like it will only be a matter of time before we see a long-term partnership between the two in the coming years.