NBA and Dapper Labs Launch Blockchain Platform for In-Game Collectibles
NBA Top Shot will allow fans to own tokens linked to commemorated moments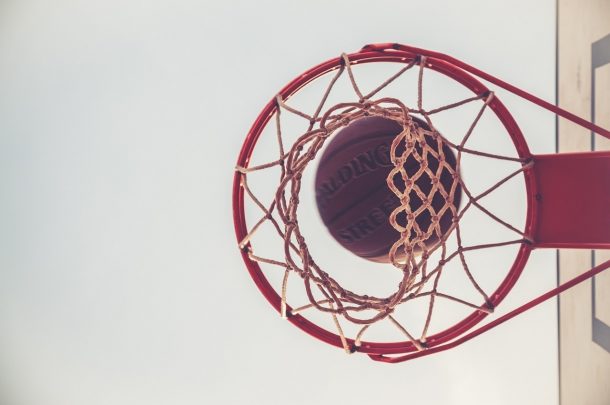 The National Basketball Association (NBA) and Dapper Labs announced last Wednesday the launch of NBA Top Shot, a blockchain-based collectibles platform. 
The digital platform will enable NBA fans to buy, sell and trade "in-season moves", such as "Kevin Durant's 3-point shot or Joel Embiid's dunk." In other words, unique video clips will be available in the form of digital tokens on a blockchain.  
With an average team worth of $1.9 billion, the National Basketball Association is a professional basketball league made up of 30 teams across North America. 
More about NBA Top Shot
NBA Top Shot is leveraging blockchain for a new kind of fan engagement. Instead of having physical collectible cards, fans can now own a limited number of tokens that contain highlights of the most commemorated moments of NBA seasons. 
By purchasing those specific moves, the platform users can acquire players and build rosters, similar to products like NBA 2K. Owners can now participate in fantasy league games and compete against each other thanks to tokens differentiated on a digital market. 
Josh Goodstadt, Executive VP of Licensing for Think450, the commercial arm of the National Basketball Players Association (NBPA) company, said: 
"NBA Top Shot is an entirely new way for fans to connect with their favorite athletes. We believe blockchain technology creates a truly unique product that fans can collect, manage and engage within a fun environment, and we are excited to partner with Dapper Labs to introduce these groundbreaking digital assets to the NBA community."
As explained Roham Gharegozlou, Dapper Labs CEO, NBA may just as well be the community that brings a "blockchain moment" the blockchain technology. 
"We want to give basketball fans something that they have never seen before, but also something that is immediately familiar and they want to actually play with. It will be a new type of digital collection experience."
Dapper Labs – from Cryptokittie's success to the NBA 
Dapper Labs' trajectory has been so far successful. They're behind, CryptoKitties, launched two years ago, it has become the number one blockchain-based game. The NBA Top Shot announcement comes just a few months after the pre-sale of another one of Dapper Lab's latest game, Cheese Wizardz, which hasn't been fully launched yet. 
The platform is expected to go live later this year, in time for NBA's regular-season tip-off. However, it's still unclear if the project will be launched in an existing blockchain, of on one created for this purpose. 
In 2017, Dapper Labs became familiar with scalability issues, when CryptoKitties's massive number of transactions clogged the Ethereum network. Their choice for NBA Top Shot's blockchain remains to be seen.