American Universities to Build a Blockchain Payment Network
Among them we have MIT, Stanford and Berkeley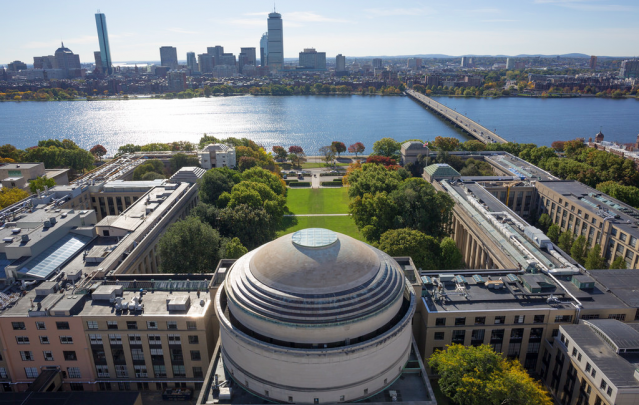 Seven major universities have come together to develop a blockchain-based payment network The universities, namely the Massachusetts Institute of Technology (MIT), Carnegie Mellon University, Stanford University and the University of California, Berkeley and others have joined forces to find a common solution that addresses the security, privacy and performance issues of cross-border financial transactions.
The digital application is named Unit-e and is funded by a Swiss-based non-profit organization called Distributed Technology Research Foundation (DTR). The system is expected to be rolled out in the second half of 2019.
It is expected that the to-be-launched payment system will process 5,000 to 10,000 transactions per second. This is much better than Visa networks which handle around 1,700 transactions on an average. When compared to Bitcoin's current throughput, it is somewhere between 3.3 and 7 TPS while Ethereum manages to reach 10 to 30 TPS. This presents a strong case for Unit-e.
A lead researcher for DTR who also happens to be the assistant professor of Electrical and Computer Engineering at Carnegie Mellon University, Giulia Fanti said in a statement, "In the 10 years since Bitcoin first emerged, blockchains have developed from a novel idea to a field of academic research."
He further added, "Our approach is to first understand fundamental limits on blockchain performance, then to develop solutions that operate as close to these limits as possible, with results that are provable within a rigorous theoretical framework."
Breakthrough On Its Way
Reportedly, DTR researchers have written and published 10 research papers and have referred a decentralized payment system as the 'killer app' for blockchain, and compared it to what TCP/IP is for emails.
According to Joey Krug, a member of DTR's Foundation Council, "A lack of scalability is holding back cryptocurrency adoption, and DTR's groundbreaking research is addressing this."
It is important to note here that DTR is not the only entity that is working hard to boost the scalability and performance of blockchain. Just this month, a startup claimed to have developed a protocol that will address the major problems of blockchain networks, processing 8M transactions per second.
The issue of scalability is well known in the blockchain and crypto world, and we've seen many new developments of projects tackling it in many different manners.  Unit-e is another example of how blockchain can be applied in various fields.
Related article:
Saudi Arabia and United Arab Emirates to Collaborate on New Cryptocurrency