Zilliqa, MaiCoin and Partners Want to Launch a Security Token Exchange in Singapore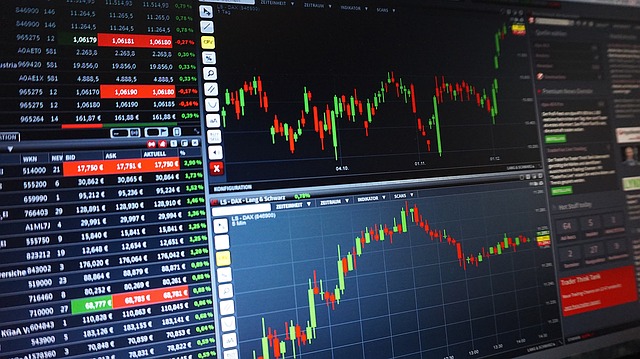 According to the latest reports, Zilliqa partnered up with Phillip Securities, PrimePartners, and RHT Capital brokers as well as with Fundnel and MaiCoin to seek approval for launching a security token centralized exchange in Singapore.
The trial period under government's scrutiny
The official announcement was published on Wednesday when partners filed their application with the Monetary Authority of Singapore (MAS).
It has also been revealed that the new trading platform will be tested through the "sandbox" period under the close watch of the country's financial authority. If the testing period is a success, Hg Exchange will be given the green light to launch.
During the trial period, the exchange will provide service only to institutional or accredited investors. Individual investors, although not able to participate in person, will be able to do so through one of the exchange's members.
A one-stop solution
The proposed Hg Exchange is being marketed as a "one-stop solution" for token issuers, and traders who want to have easy access to privately held shares and security tokens.
"It is envisaged that Hg Exchange will provide access to high-growth startups and also decacorns (companies valued above $10 billion) such as Uber, Airbnb, Space X, Grab and Didi Chuxing, which are currently not within reach of the average investor," Hg Exchange's officials claim.
Zilliqua's and MaiCoin's role
Conveniently, Zilliqa announced the launch its native blockchain mainnet on January 31st. Thus, the company issuing the 30th biggest cryptocurrency by market capitalization will utilize its new network for issuing digitalized securities.
Talking about the role of his company, CEO of Zilliqa, Xinshu Dong, stated:
"Rather than blockchain for blockchain's sake, it's important to look at how blockchain technology can solve existing challenges holding industries back. Within the private investment industry, blockchain can provide greater standardization, fractionalization, and enables trading on a regulated venue at lower costs. Hg Exchange is a prime example of how Zilliqa is collaborating with leading industry partners to enable new and innovative use cases that disrupt and advance traditional sectors, adding value to users."
The Taiwan-based company operating the payment and exchange platform, MaiCoin, will provide security-related technology, including multi-factor authentication and transaction signing, as well as the basis for exchange functions on the user side, such as the matching engine and order book.
The search for liquidity
In one of our previous articles covering the topic of STOs, The Blockchain Land already dissected all the problems that digital securities are encountering on the fast-paced digital assets market.
One of the main issues is the current lack of liquidity, which partners are looking to solve by digitalizing shares of some already established giants, which would bring seasoned traders, market makers among them, to their trading platform.
Furthermore, if the project gets approved, by operating in Singapore, Hg Exchange will encounter a friendly regulatory environment needed for luring in big players.
Who knows, maybe Hg Exchange will finally manage to fulfill those speculations about 2019 as the year of security tokens expansion.