Harvard and Levi Strauss to Work Together to Develop Blockchain-Based Factory System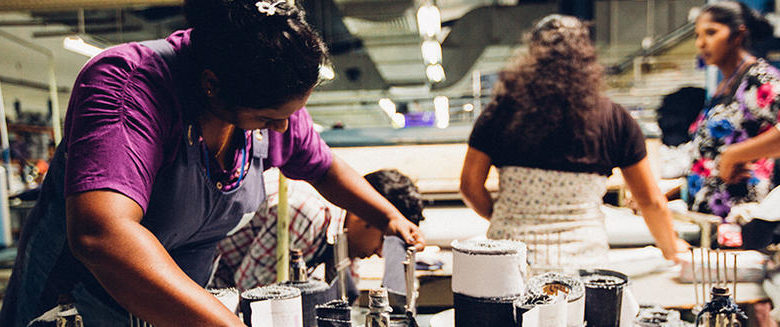 According to a report by Reuters on January 24, Levi Strauss & Co, along with Harvard University School of Public Health and the American think tank, New America, are planning to develop a blockchain-based factory safety system.
This new system will, expectedly, rule out external factory safety and health auditors and will bring into place a self-reporting infrastructure.
According to the director of Harvard, Dr Eileen McNeely, "For the last 25 years, work in supply chains has been monitored mainly by audits. A distributed system of inquiry on the blockchain that goes right to the source offers a new solution."
How will the system work?
The system will be first implemented in the three Levi Strauss factories located in Mexico which employ 5,000 workers. According to the participants, the first crucial step is to put the annual survey on the blockchain to provide a transparent evaluation of the factories' working condition.
The survey will be based on a Harvard T.H. Chan School of Public Health and Health Initiative for NetPositive Enterprise (SHINE) Health and Well-being Index. This index promotes a "universal benchmark to asses workforce well-being and the conditions that elevate it across industries." According to New America, SHINE has been implemented in Levi Strauss' supplier factories since 2015, with nearly 9,000 workers having taken the survey.
Allison Price, executive director of Blockchain Trust Accelerator at New America believes that this would help in ensuring transparency and will ensure that the blockchain results are not manipulated.
Another pilot run is planned to happen next year. This way, the annual safety survey in the factories will happen through blockchain.
ConsenSys, a blockchain company founded by one of the original authors of Ethereum, Joseph Lubin, will provide the blockchain. As reported by Reuters, the blockchain-based system will be funded through a grant provided by the United States State Department.
According to the founder of the Blockchain Trust Accelerator (BTA) at New America, "Providing a secure, standardized, auditable, and transparent platform through which worker survey data can be aggregated and analyzed will be possible with this solution."
As is evident, Levi's plans to make the most out of the blockchain revolutions, similar to various other major corporations in the trade.
Related article: