Saudi Arabia and United Arab Emirates to Collaborate on New Cryptocurrency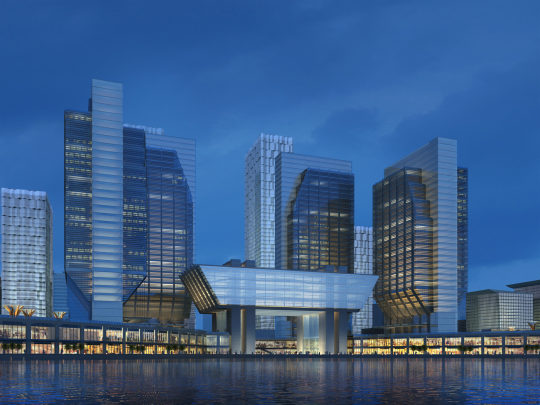 It is confirmed. Saudi Arabia and the United Arab Emirates (UAE) have decided to work on new cryptocurrency jointly, as revealed by the official news agency of UAE, Emirates News Agency, on Jan 19.
Recently, the Executive Committee of the Saudi-Emirati Coordination Council held a meeting in Abu Dhabi, the UAE's capital. The meeting was attended by 16 members from both countries to follow up on the execution of the Strategy of Resolve.
The Strategy of Resolve consists of seven initiatives, including youth training, civil aviation, financial awareness and the development of a cross-border digital currency.
The report states that the cryptocurrency "will be strictly targeted for banks at an experimental phase with the aim of better understanding the implications of blockchain technology and facilitating cross-border payments."
The cryptocurrency in question will be developed on a blockchain database that will be maintained by the central banks of the two nations and the respective retail banks.
The joint crypto project was first announced in December 2017 by Mubarak Rashed Al Mansouri, the governor of the central bank of UAE. According to Abdullah Alswaha, the Minister of Communication and Technology:
"The first use case is smart contracts. There's today a pilot between the Kingdom and the UAE to make sure we cut intermediary and the middlemen. The second use is FinTech. We can see this revolutionising the way we look at insurance, at hedging risk, creating new industries in that space. We are doubling down on blockchain and welcome partnerships in that space as well."
Other Initiatives in Pipeline
In addition to the development of the cryptocurrency, the project will also study the impact of a central currency on various financial policies.
The meeting was spearheaded by Mohammad bin Abdullah Al Gergawi, who is the Minister of Cabinet Affairs and The Future from the UAE and Mohammed bin Mazyad Altwaijri, the Minister of Economy and Planning from Saudi Arabia.
In addition to this, the two countries have also planned to set up a joint platform in support of SMEs. The initiative will benefit the registered SMEs from UAE and Saudi. Add to this, a financial awareness programme meant for children is also announced that will promote awareness revolving around basic economic concepts to the youngsters aged between 8 and 18 years old.
However, when the topic is digital currencies, both countries have shown their skepticism. The UAE Central Bank hasn't endorsed digital currencies given its speculative nature and the risks involved. Also, Saudi Arabia has warned against bitcoin trading since it is out of the bank's regulatory reach.
That said, the UAE is quite proactive in the technology industry and is looking forward to joining the list of leading destinations for blockchain-based businesses in 2019.
Related article: