Brazilian Football Club Atlético Mineiro Issues its Own Cryptocurrency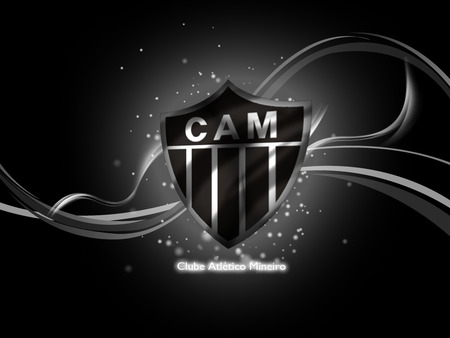 Following examples from the biggest European clubs, Campeonato Brasileiro Série A member, Atlético Mineiro, is to issue their own cryptocurrency dubbed GaloCoin.
Every GaloCoin unit will be priced the same as the Brazilian Real in the public offering, and it seems that it will act as a stablecoin, leaning onto the Brazilian national currency. The minimal amount that a fan acquire is 50 GaloCoins, worth approximately $13, to be able to use them in the club's fintech ecosystem.
GaloCoin for tickets and merchandise, with a prepaid card option
Atlético Mineiro's fans will be able to utilize GaloCoins to buy match tickets and various merchandise sold by the club, accessing a variety of discounts in the process, with cooperation with FOOTCOIN.club company making it possible. Moreover, GaloCoin holders will have access to the prepaid debit card issued in collaboration with MasterCard.
It is also reported that GaloCoin will use the Ethereum network, which means that it is, in fact, an ERC-20 token, issued with the smart contract.
Although Atlético Mineiro is the first club to embrace crypto in South America, it isn't the first club which has issued its own cryptocurrency. Earlier this year the same was done by two of the European giants of the game, Italian Juventus, and French Paris Saint Germain.
Pioneers of the new fintech in football
As mentioned, European clubs have already integrated blockchain based currencies into their business dealings, while some of the best players in history either issued their own cryptocurrencies or have endorsed some blockchain-related projects.
One of the examples is a Brazilian football legend, and one of the most talented footballers in the history of the game, Ronaldo de Assis Moreira, better known as Ronaldinho Gaucho, who has already launched his own project called Ronaldinho Soccer Coin (RSC) to develop 300 VR stadium digital reproductions.
It is not just Ronaldinho, other renown retired and active players have joined the crypto bandwagon in one way or another, such as Didier Drogba, Michael Owen, Roberto Carlos, Luis Figo, and Barcelona's favorite, Argentinian, Lionel Messi.
Furthermore, even clubs have been bought with cryptocurrencies, and players' wages are paid in the digital form of currency.
Cryptocurrencies have definitely penetrated the world of sports, especially football, as it is by far the largest sport-related business. Nevertheless, there is still a considerable amount of uncharted territory between the two naturally complementary industries, and it will be interesting to see where this interconnection will take both.