California: Midterms See Largest US State Elect Pro-Bitcoin Governor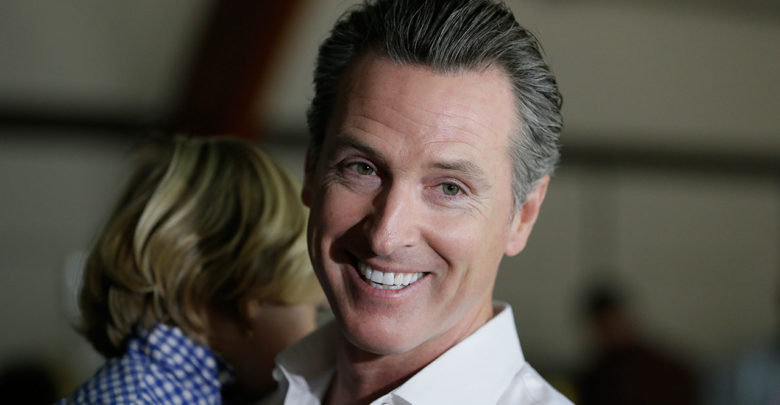 Bitcoins and other cryptocurrencies are a controversial topic especially when it comes to politics and politicians. In fact, many politicians have mentioned digital currencies during their campaigns, and one such name is Gavin Newsom, the newly appointed Lieutenant Governor of California.
One of the few "pro-Bitcoin" politicians in the country, he's also accepted Bitcoin for contributions. This, however, does not come as a surprise to many as Newsom has always been supportive of the changing technology.
He wishes for the government to be "performance-based" pushing for "government information and services at every level to be thoroughly 'digitized,' enabling citizens to conduct business with public agencies online."
What's The Noise About?
While Newsom is yet to announce his stance on digital currency as the governor of California, one of the most densely populated states, there's hope that his policies will be friendly towards cryptos.
However, it should be mentioned that he does not necessarily agree with everything related to digital currencies, for example, lower taxes and the right to maintain privacy.
California is home to several Bitcoin startups and technology innovation firms that appear to be relieved with Newsom taking charge.
There's hope that it will not be very easy to get restrictive bills signed into law with a pro-Bitcoin governor heading the state.
This is of enormous importance since a virtual currency proposal titled An act to repeal Section 107 of the Corporations Code, and to add Section 2178 to, and to add Division 11 (commencing with Section 26000) to, the Financial Code, relating to currency died in January.
What Does it Mean for the State?
It's important to innovate and participate in conversations related to cryptos so that a workable framework can be created.
While most states appear to be anti-cryptos with many even collecting hefty fees from crypto exchanges, California is still comparatively less restrictive. With a Bitcoin-friendly governor in town, California may soon be a haven for crypto businesses.
However, it's not the only state where we have a Bitcoin-friendly governor. Colorado's newly elected governor, Jared Polis, is also a fan of cryptos and wants to make the state a "safe hub" for crypto companies.
We only have to wait and see how these governors can change the game.