Lition Helps Households in Germany Save 20% on their Energy Bills
The Ethereum-Based Project is Present in 12 Major Cities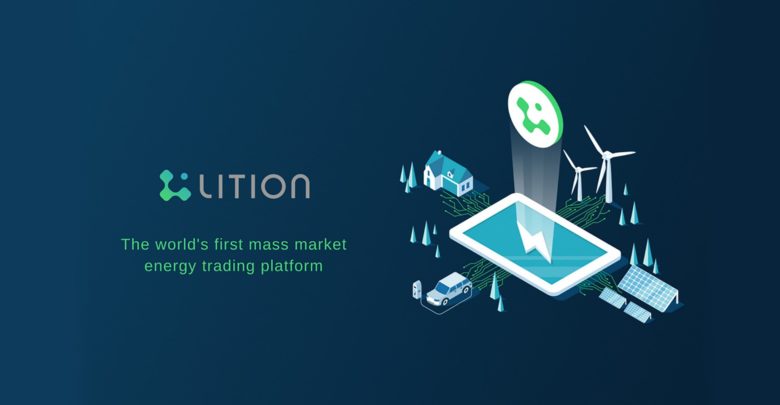 Probably, one of the pressing issues today is finding the most efficient and reliable sources of energy. As rapid urbanization is on the rise, it is the right time to find future green energy delivery solutions. Thankfully, one such project called Lition is already here and making big headlines by helping German citizens find cheaper energy.
Lition is an Ethereum-based project and was launched earlier this year. It is already a licensed energy supplier in Germany. The startup has clients in 12 major cities, including Munich, Berlin, and Hamburg.
It is helping more than 700 families across Germany by connecting them directly to the energy producers, both big and small. In other words, Lition is trying to change the way how global energy works by eliminating the middlemen from between and helping the users save money on energy.
Generally, solar or electric energy is sold to a giant, multinational company by the electric suppliers. Users then buy the energy from the intermediary. However, these intermediaries do not provide many options for users regarding what energy they can buy. This is where Lition comes to the rescue and helps the users.
Removing intermediaries from between not only helps the users choose the right energy, but also cuts costs. According to Lition, they aid the customers to save an average of 20% on their utility bills.
Lohwasser, the CEO of the company, explained that the energy market is suffering from the intensive influence of multinational intermediaries and users do not have any choice on which type of energy to use.
Commenting on this issue, he said:
"Green energy buyers never really know what they're purchasing, because the systems are too complex and lack transparency. Even dirty coal-generated energy can be packaged as 'green' to a consumer, who never knows the provenance of their energy supply. Blockchain technology deals with all these issues, allowing consumers to buy energy from suppliers they trust. Just as important, smart meter technology allows consumers to take advantage of cheaper energy during off-peak times. These benefits put a consumer in the driver's seat when it comes to energy consumption."
How Does Lition Help?
Users can choose from the biomass, solar and wind energy depending on their likings, as per the app demo. Once the user picks a suitable energy that they want to buy, they can make a payment to Lition in euros. An Ethereum smart contract detects and confirms the transaction and automatically sends the energy to the customer.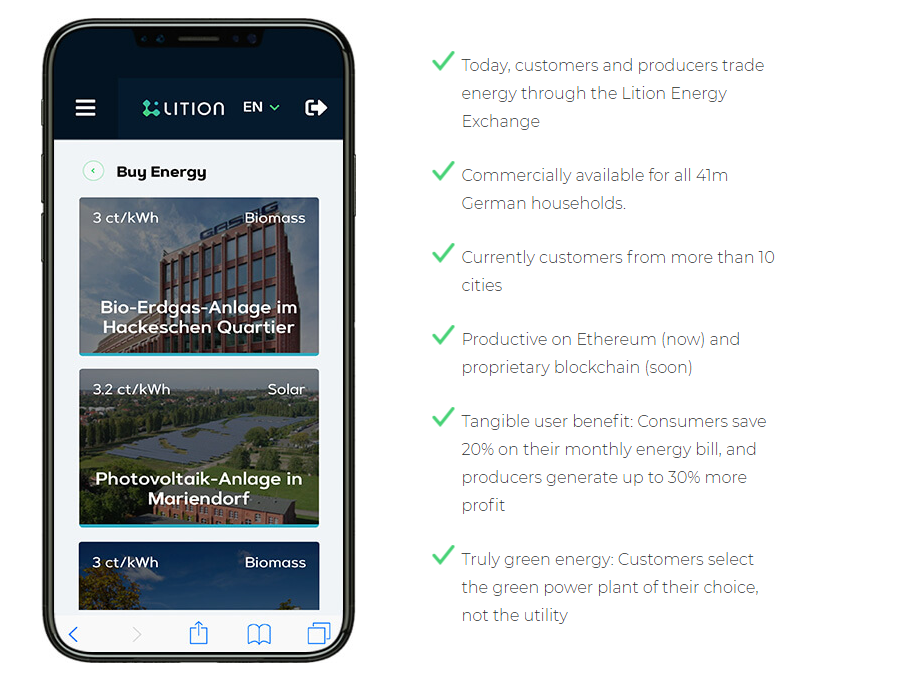 Blockchain Doesn't Live Up to the Expectations
Lohwasser is quite vocal about the issues that he faced with Ethereum. While it is an open and permissionless platform, it is very slow and takes around 20 to 30 minutes to confirm a user if they can buy energy or not. This is perhaps why they spent enough time hunting a range of platforms but didn't find anything suitable which was both scalable and permissionless at the same time.
They then partnered with SAP, one of the world's largest software companies, to build their own hybrid blockchain for the enterprise which provides the best features of private and public blockchains. Reportedly, Lition works on the consensus layer, while SAP works on the smart contract layer.
Lition doesn't want to restrict the use cases of their private-public blockchain just to energy and plans to launch their own to ICO later this year.
Related post:
Singapore Power Group Releases Blockchain-Powered Market For Renewable Energy Trade