Walmart to Use Blockchain To Improve Food Safety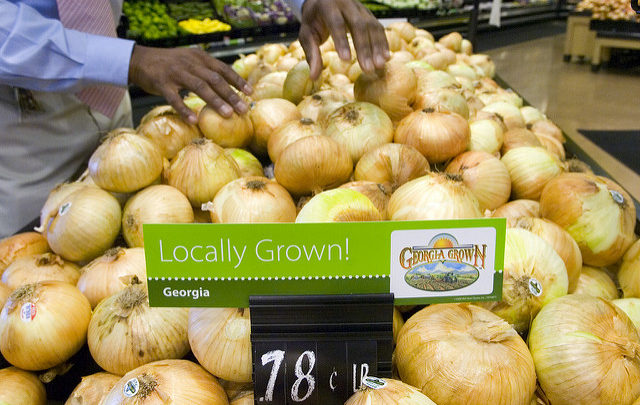 Blockchain is no more a new technology. It has been in use for over a decade now. However, new real use cases appear on a regular basis with governments and corporations finding new ways to use the technology.
The latest to join the list is Walmart, which intends to use the blockchain technology to improve food safety.
How It's Gonna Work
Walmart recently made it mandatory for all suppliers of fresh produces to give end-to-end traceability to its local food supply chain by installing IBM enterprise blockchain.
According to the report, "the information gathered by these suppliers will be open and accessible through technology that offers real-time, end-to-end traceability from farm to table. Blockchain allows for digitized sharing of data in a secure and trusted way."
The company has given suppliers twelve months to install the new system. This is enough time for suppliers to get used to the blockchain network, which will provide the company with real-time details about fresh vegetables, all the way from the farm to retail outlets. This is quite similar to how Accenture plans to use blockchain to trace goods.
What It Means for the Industry
Experts believe the move will have a considerable impact on the industry, especially since Walmart enjoys a huge chunk of the market that's now worth $1.5 trillion USF.
This may push other companies, such as Amazon, to change their policies and meet the new standards set by Walmart.
Consumers are conscious about what they eat. They don't want to consume food that's not fresh. Today's consumers are very health conscious, and about 29% of them want to consume only organic foods, according to this survey.
The same survey also concluded that 61% of consumers want to consume fresh foods and about 41% believe that frozen food is not as healthy as fresh food.
The Company Is Working Harder
Walmart also started recently started a new initiative called the Food Traceability Initiative, which is designed to reduce food-related illnesses. This program will not only make food safe but also help the company save money by reducing issues related to the supply chain.
The company announced:
"Using the IBM Food Trust network that relies on blockchain technology, we have shown that we can reduce the amount of time it takes to track a food item from a Walmart Store back to [the] source in seconds, as compared to days or sometimes weeks."
Walmart appears to be very serious in becoming the market leader. With this big move, it has taken a massive leap in the right direction, and many more may now follow.