Accenture Rumored to Use Blockchain to Track Shipment Quality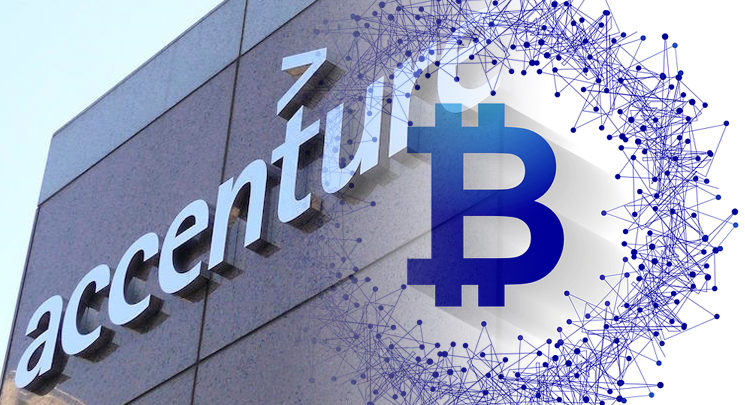 Blockchain is going places. More and more companies are turning to this technology to improve their strategies as blockchain appears to be perfect for all kinds of businesses.
Latest to jump the bandwagon is Accenture Global Solutions, a professional consulting firm with offices in different locations.
Rumors are that the consulting giant is considering to use blockchain to automate and streamline shipping logistics.
How The News Spread
These rumors began doing the rounds when a document highlighting Accenture's plan got released by the U.S. Patent and Trademark Office.
The document talks about a proposed system that would help Accenture determine specific attributes for items being shipped. The system would note this information and keep it on a blockchain.
This information would later be used to make some shipping-related decisions which can help the company save on shipping costs.
What Does it Do?
According to the document, the technology will allow the company to keep an eye on items being shipped.
The system would not only help know an item's position or status, but also its condition, which appears to be the main purpose of the proposed technology.
While there is not much information yet on what devices would be used in the network, it is believed that the system will consist of unmanned drones and aerial vehicles, in addition to robots. Plus, some driverless vehicles might also be used.
These devices will check the integrity of items while they are in transit to compare their condition to attributes previously recorded. In simple words, the devices will send data to the system that will compare this data to previously stored data.
If both the data match, the system would allow the item to continue to move towards its destination since matching data means the article in question is in the same condition that it was in when it got loaded onto the ship or any other vehicle.
However, in case the data does not match, the system would stop the payment and order the device to be returned before it reaches its final destination or next step.
In addition to this, the system can also keep employees and government agencies in the loop by sending messages and alerts to keep them updated about the shipment. Moreover, it can also request a meeting or the product to be inspected for any issues.
This is not the first time that Accenture has shown an interest in blockchain. The company joined hands with Microsoft last year and worked on a blockchain technology that even resulted in the release of a prototype. However, the project did not find much success, but there are high hopes for this new endeavor.
Related post:
Blockchain and Digital Smart Contracts: Working and Case Studies
Did you find this article helpful? Don't hesitate to share on Facebook and LinkedIn to let your network know!